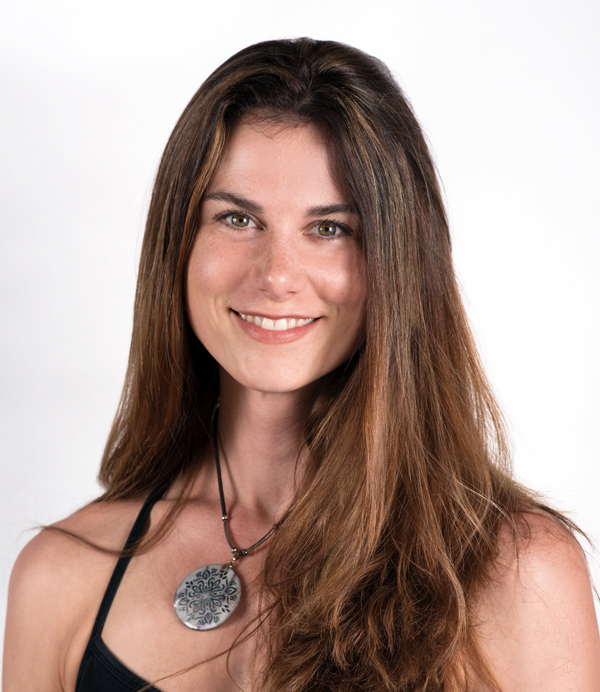 Karen Andersen is co-owner of Kushala Yoga, and co-director of their Teacher Training Program
Karen is a yogi, teacher, mother, wife, web developer, gardener and culinary aficionado. During her frenetic life as a 20-something-year-old with an Internet start-up, she turned to yoga to help balance her anxious and ruminating mind. It was a rocky start to the relationship, trying hot yoga, acrobatic yoga, gentle hatha, but nothing seemed to compliment her life at the time. She gave it a rest for a while, instead trying Buddhist meditation to deal "directly" with her mind.
Eventually she tried yoga again. With a background in ballet from her youth, she found that a flow-based movement practice fed the energetic needs of her body. She also noticed the movement practice helped shift her mental perspective, and allowed more clarity of thought and calm.
In 2009, in a whirlwind of transformation, she left her full-time career in the technology sector, took her 200-hour Teacher Training, and became co-owner of Kushala Yoga with Chris Dunphy. Over the past decade she has studied with, and owes inspiration to, teachers including Michael Stone and Clara Roberts-Oss. She is an autodidact of eastern philosophy and yoga history. She and Chris hold together a bustling home with three children and a vegetable garden; both are continual grounds for practice. She still makes websites.
Karen is an RYT® 500 and E-RYT® 200 (Experienced Registered Yoga Teacher) with Yoga Alliance.
Karen Andersen's Teaching Schedule