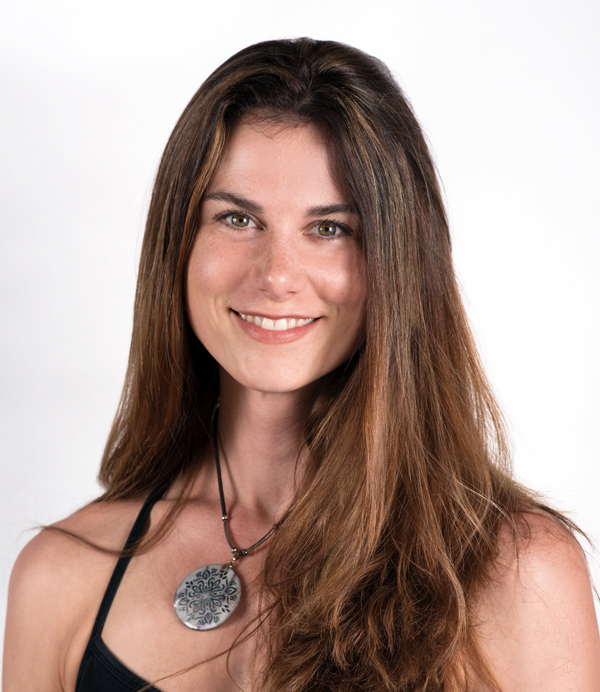 Karen Andersen is co-owner of Kushala Yoga.
After ten years of working in software development, Karen found her personal yoga practice taking an increasingly important role in her life.
Karen believes that we are all seeking long lasting true happiness; not the kind that comes from external aquisitions, but an equilibrium between our perception of ourselves and our true nature. One day Karen realized that the things that she wanted to share with others were the very conduits to her happiness, and yoga was the primary channel. She decided to pursue her 200-hour teacher training in Classical Ashtanga and Hatha Yoga to develop a formal basis from which to share yoga with others.
In the spring of 2009, she made a major life transition and left the technology company she co-founded. Soon the opportunity to combine her passion for yoga with her business background arose, and Karen became co-owner of Kushala Yoga.
Karen draws her physical yoga practice from her dance background, finding correlations between body awareness, flexibility and strength. The physical practice of Hatha Yoga is the front-door to a vast and varied sadhana ("a means of accomplishing something"), and Karen hopes to bring this diversity to the studio and community.
Karen is an E-RYT® 200 (Experienced Registered Yoga Teacher) with Yoga Alliance.
Karen Andersen's Teaching Schedule