Has yoga become more than something you do, but something you live by?
Kushala Yoga offers premier Teacher Training Programs that foster quality teachers through deep study into the roots and breadth of Yoga. We provide the highest standard of programs which offer applicable learning outcomes, build community, encourage ethical living, promote collaborative learning, nurture self-discovery, and cultivate personal challenge for all students.
If you are curious about where this journey could lead you, whether you're interested in teaching or just want to further explore your practice, take this important step to enrich your life and expand your future opportunities.
Program Curriculum
The program is divided into 6 progressive modules, each taking place over a 4-day weekend (Friday – Monday), every 4 weeks.
Immersion 1: Deep Practice, Distinguished Path
Introduction to Yoga Principles and the Teacher's Journey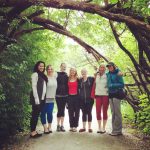 Our Teacher Training journey begins with an exploration of the scope of historical and modern yoga. Expand your understanding of what yoga is, and the importance the practice holds in your life. Look ahead to the teacher's journey, and develop an understanding of the strengths you possess to help you forge this path.
Practices and Study Focus
Diverse asana classes
Daily meditation classes
Principles of Yoga History and Philosophy Workshops
Introduction to Yoga Anatomy Workshop
Self Development exercises
Evening Potluck to get to know your fellow teacher trainees
Immersion 2: Balanced Body
Yoga Anatomy and Alignment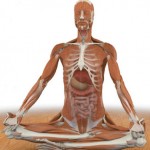 We will study the fundamentals of anatomy and physiology in the context of yoga postures (asana) and breathing exercises (pranayama). Through hands-on clinics and discussion, we will gain insight into the fundamental effects of yoga on the body and mind. While often studied in isolation, we will see how these systems integrate with one another to make the complexity of the human form functionally self healing and amazing.
Practices and Study Focus
Muscular system (Anatomy Trains)
Skeletal system (Alignment principles)
Cardiovascular and circulatory systems
Digestive, lymphatic, endocrine, immune and nervous systems
Immersion 3: Guided by Tradition
The Inner Elements of Yoga
Explore the deep philosophy, history, ethics, and subtle practices of yoga through the systems of Hatha, Tantra, Raja and Bhakti Yoga. Classes will mix practice, theory, discussion, journaling, readings and self-study. The emphasis will be on the deep rooted tradition and expanding relevance of these practices in our modern lives.
Practices and Study Focus
Pranayama (breathing exercises)
Shat Kharma (cleansing practices)
Mudras and Bandhas (directing the flow of vital energy)
Samyama (yoga meditation)
Scripture study: Yoga Sutra and Bhagavad Gita study
Ashtanga (Raja) Yoga
Yoga psychology, philosophy and metaphysics
Elements of Tantra and traditional Hatha Yoga
Anatomy of the Subtle Body
Teaching Yoga Part 1
Fundamentals of Instruction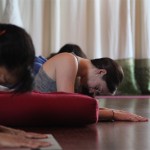 Study the foundations of teaching yoga and begin to discover your teaching voice through carefully guided instruction and mentorship. We will focus on a core set of fundamental yoga postures, and you will learn how to communicate them in words. Learn how to approach the challenge of teaching beginners, with special considerations to physical and emotional needs. Study sun salutations and their variations, and the benefits of this classical sequence of poses.
Practices and Study Focus
The role of a yoga teacher
Teaching Yoga Postures Part 1
Sun salutations
Using your voice: language and cuing techniques
Teaching beginners
Teaching Yoga Part 2
Skills of Excellence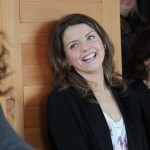 In this module we will build on the foundational postures from Part 1, and begin to explore more complex ones. We will study the art of joining postures together into sequences that make sense in the body. You will also learn how to design a class from start to finish, and will use this template to start work on your practicum class.
Practices and Study Focus
Teaching Yoga Postures Part 2
Yoga class design and holding space
Introduction to sequencing yoga postures
Teaching pranayama and meditation
Assists and adjustments in yoga postures
One-on-one mentorship with Kushala faculty
Teaching special populations and working with injury
Teaching Yoga Part 3
The Teacher's Journey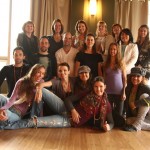 In this final module, you will bring together the skills covered throughout the program into teaching clinics and your individual practicum, taught to your fellow teacher trainees. In addition, we will discuss the business aspects of yoga, how to take a step forward into a career as a yoga teacher.
Practices and Study Focus
Theming classes
Building sequences for flow classes
Practicum: prepare and teach a 60-minute yoga class
The business of yoga: getting to work as a yoga teacher
Philosophy, history and anatomy review, integrating the theory and practice
Prenatal modifications for yoga postures
Schedule
Please note that the schedule is subject to minor changes. Between Modules 5 and 6, there will be practicums scheduled over the weekends of May 11th / May 12th and May 25th /May 26th.
Module 1
Friday Jan 10, 2020
Saturday Jan 12, 2020
Sunday Jan 13, 2020
Monday Jan 14, 2020
Module 2
Friday Feb 7, 2020
Saturday Feb 8, 2020
Sunday Feb 9, 2020
Monday Feb 10, 2020
Module 3
Friday Mar 6, 2020
Saturday Mar 7, 2020
Sunday Mar 8, 2020
Monday Mar 9, 2020
Module 4
Friday Apr 3, 2020
Saturday Apr 4, 2020
Sunday Apr 5, 2020
Monday Apr 6, 2020
Module 5
Friday May 1, 2020
Saturday May 2, 2020
Sunday May 3, 2020
Monday May 4, 2020
Practicum Weekends**
Saturday May 9, 2020
Sunday May 10, 2020
Saturday May 23, 2020
Sunday May 24, 2020
Module 6
Friday May 29, 2020
Saturday May 30, 2020
Sunday May 31, 2020
Monday Jun 1, 2020
** Practicum Weekends: over these two weekends, each participant will teach a 60 minute practicum to fellow teacher trainees, and any friends or family you wish to invite. We will work with you to schedule when your practicum will be. You are required to also attend 4 practicums of other students. We will design a schedule that works reasonably for everyone over these practicum weekends.
Sample Daily Schedule
7:30am – 9am Sadhana (meditation, breathing exercises, philosophy, discussion and journaling)
9:30 – 11am Asana Class/Clinic
11am – 1:30pm Skill Classes, Workshops and Clinics
2:00pm – 4:30pm Skill Classes, Workshops and Clinics
Self-Practice Module
In order to integrate the skills you are learning, and further deepen your practice, you are required to attend 30 regular yoga classes of your choice thoughout the teacher training period. Included in full tuition is an unlimited pass for drop-in classes at Kushala Yoga, which begins on the first day of the program and expires on the last day of the program.
2020 Program Faculty
Our faculty is committed to helping you fulfill your aspirations to explore yoga further, or to become a yoga teacher.
Karen Andersen 200-Hour Program Co-Director, Asana, Pranayama, Meditation, Philosophy, Teaching Methodology, Mentorship, Prenatal
Chris Dunphy 200-Hour Program Co-Director, Asana, Anatomy, Teaching Methodology, Mentorship
Program Requirements
Is this program right for me?
Program Length
The 200-hour Teacher Training Program is divided into six instructed modules and one self-practice module.
Immersion Modules
The first three modules are suited for anyone who is interested in deepening their understanding of their practice. As a student of our Teacher Training Program, you must complete all three Immersion modules before advancing to the Teaching modules. There are no pre-requisites for the Immersion modules, but enter with an open willingness to learn and share your understanding as it grows.
Teacher Training Modules
The next three modules are Teacher Training modules, and are exclusive to students registered in our 200-hour Program. These modules must be taken in order, as each one is a pre-requisite for the previous one. We recommend that prior to the Teaching modules, you have practiced Hatha Yoga regularly (4-6 times / week) for at least one year. You do not need previous experience in seated meditation, but must be willing to practice for 20 minutes under the guidance of your instructor during the program.
Self-Practice Module
The Self-Practice module begins after the 3rd Immersion Module, and must be completed by graduation. You will be given a 36-class "punch card" which you can use to attend any drop-in classes at Kushala Yoga, throughout the duration of the program. Journaling exercises will be assigned to mark your journey through your personal practice.
Graduation Requirements
In order to graduate and receive your 200-Hour Certificate, you must complete all of the following: three Immersion Modules, three Teaching modules, Self-Practice module, readings, homework, practicum and any other mandatory exercises included in the curriculum.
Health
In order to participate fully in the program, you must be physically able to sustain active days (7-8 hour of practical, hands-on learning). If you have any concerns or questions, please contact us to discuss them.
Language
This program is taught primarily in English, so an oral and written command of the language is required. You will also learn some Sanskrit, of which you need no previous knowledge.
We are happy to speak to you about whether this program is a good fit for you. Please email ytt@kushalayoga.com or call 604.461.9642.
Program Costs
Early Bird Rate (paid in full by December 31st, 2019)
$3195 + tax
Regular Rate (after December 31st, 2019)
$3400 + tax
Paid in Modules
$625 + tax per module
Non-refundable deposit due upon registration,
which will be credited towards tuition.
$225
Tuition includes instruction throughout the program, program binder, online student resources, 20% discount on workshops at Kushala held through the program duration, and a 20% discount in our retail store. Required and optional readings are not included in tuition (approximately $60).
* Yoga Alliance® is the national education and support organization for yoga in the United States. Kushala Yoga is registered as at the RYS 200 level (Registered Yoga School at the 200-hour level) .