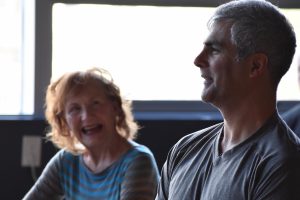 If you are a frequently attending member and you renew your yoga passes consecutively (without breaks in between them), we want to give you a break on the price of your pass when you renew. We appreciate your commitment to Kushala and your yoga practice, and this is one way we can say thank you.
Am I eligible for a discount?
Here are the conditions to be eligible for the discount, both (1) and (2) must be met, (3) is a nice to know:
Your current…

Punch Card must have been activated no more than 6 months ago, or
Shala Pass must not have exceeded it's original expiry date, or
Term Pass must not have exceeded it's original expiry date

The new pass you are purchasing must be activated within 1 calendar day of the expiration of your current pass (to make your passes consecutive).
Your new pass does not need to be the same as your current pass, you can change between pass types.
How much is the loyalty discount?
15% off Punch Cards and Shala Pass
10% off Term Passes (NEW!) not including Contract Monthly Memberships
The Loyalty Program does not apply when purchasing a pass that is already on sale, and cannot be combined with other discounts or offers. But, if you your current pass was purchased on sale, and (1) and (2) are met, your next pass can be eligible for the Loyalty discount.