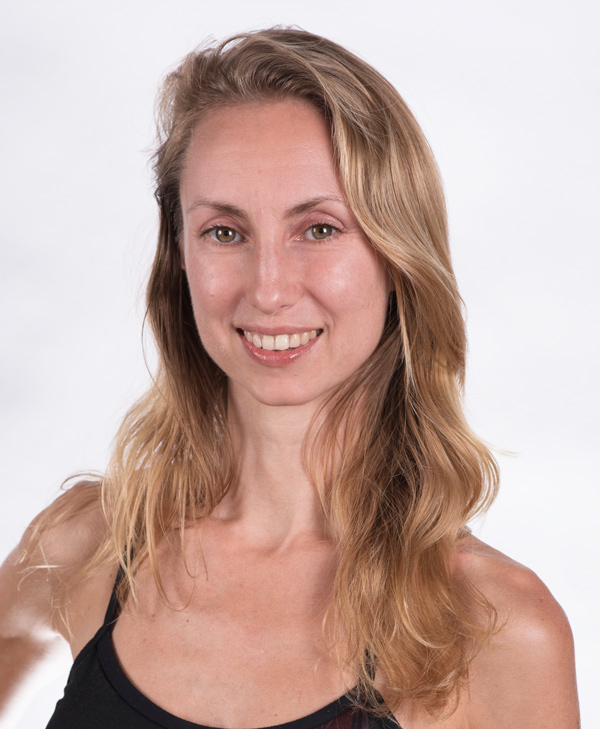 Alissa was drawn to teaching Yoga through a fitness background and because she found it to be the treatment that worked best for her body after a car accident. It was also the adaptability of the practice that inspired her. She felt that the postures were open to interpretation, making them even more holistic. Even with alignment principles involved, she sees the beauty in the uniqueness of the individual practice.
In her classes, you will find time to connect with your body and freedom to move and explore to become the expert on you and your own abilities. You will also find instructions that make the practice safe, encourage modifications and allow for the opportunity to practice with eyes closed, if you so choose.
Alissa's classes always offer a healthy dose of compassion, introspection and nourishing movement. She teaches students how to slow down, notice, and listen – always leaving them with some food for thought to help take their practice off their mats and into the rest of their lives. Plus, some giggles.
Since completing her first 200 hour certification in 2009, Alissa has added over 1000 more hours of trainings such as, Power Vinyasa, Phoenix Rising Yoga Therapy, Blissology, Pre and Postnatal, Tibetan Heart Yoga, Yoga Nidra and Yoga and Psyche, to name a few.
Outside of teaching, Alissa enjoys connecting with and photographing Nature, "Auntie Dates" with her nieces and nephew and reading anything inspirational that she may be able to share in class.
Alissa's Website: http://yogacomfortzone.com/
Alissa Martin's Teaching Schedule