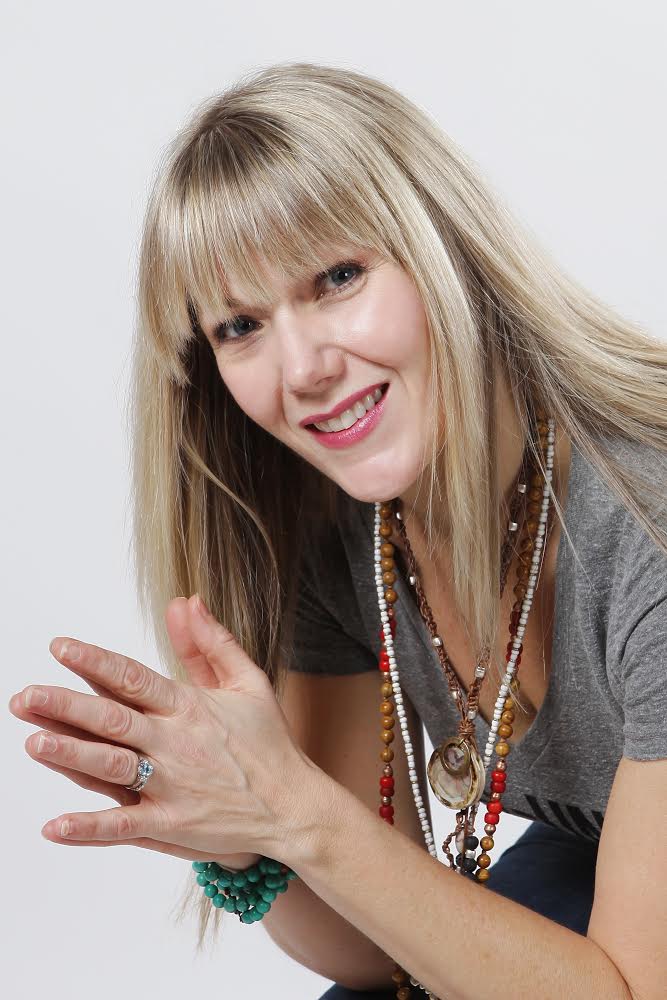 Ten years ago when Shelly's maternity leave was coming to an end she made a radical decision. She chose to leave her job as a spa and retail manager with the goal of pursuing a new path, the path of yoga. She tried talking herself out of it on many occasions, but in the end decided to simply return to her mat again and again and see where it lead. She has never looked back.
Shelly trained at one of Vancouver's oldest and most well respected yoga studios, Semperviva. There she was introduced to a large variety of yoga styles as well as the international yoga communities most prominent teaches including Gurumuhk, Sarah Powers, Max Strom, Seane Corn, Sadie Nardini and Rolf Gates, to name a few.
Years before Shelly began the physical practice of yoga She was engaged in the practice of meditation and reiki, so when she was introduced to the teachings of Michael Stone and Sarah Powers it really struck a chord in her. Both of these teachers blend yoga with Buddhist mindfulness philosophy. You will find this mindfulness approach layered into her classes.
Shelly feels fortunate to have the opportunity to share her passion for yoga with the Kushala community. It has been and continues to be a journey of connection, growth, expansion and love; a path that gives meaning to our lives. Shelly is focused on the full experience of yoga and the transformative nature of this simple practice when all of the intricate layers are woven into the equation: physical, mental, emotional & energetic.
In addition to teaching yoga Shelly is a musician with a passion for music. She sometimes leads our community in kiritan (the yoga of devotion, think musical meditation). In class you can expect the best play lists, occasional live instruments, and the best Om the tri-cities has to offer!
What Members Say About Shelly
Shelly is one of my very favourite teachers. She intuitively knows what everyone needs each class to be, even if we don't know it ourselves. Her classes always contain just the right amount of challenge, introspection and release. She always makes me feel like she's right there with me on the mat, going through the same experience that I'm going through. She's supportive, inclusive and caring. I can't imagine what my practice would be like if Shelly wasn't a part of it.
Shelly Cassivi's Teaching Schedule