Check the Schedule on Your iPhone or Blackberry
June 1, 2010
Hike n' Yoga at Buntzen Lake
June 18, 2010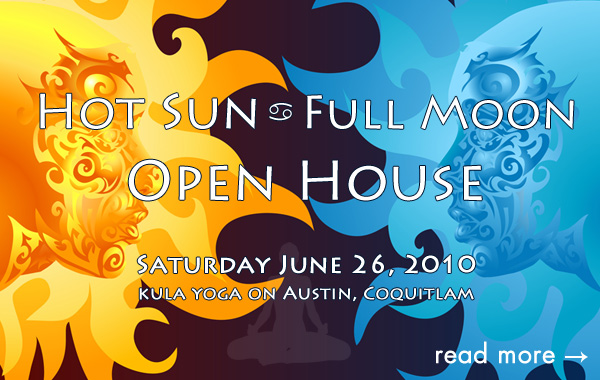 Yoga brings balance between contrasts: strength and adaptability, rationality and intuition, force and surrender.
As we transition into a long summer of sun, join us on the day of the day the full moon to celebrate the balance between Ha(sun) and Tha(moon).
Participate in 4 Hatha Yoga classes at:
… followed by a Full Moon Meditation at 5pm!
Classes are FREE or bring a donation of cash or food for SHARE Community and Family Services.

Bring your friends and family! All classes are multi-level, suitable for beginners and experienced practitioners.
No registration required, please come alone or with friends, and enjoy!