Cacao Ceremony with Chase Trellert and Clare Nolan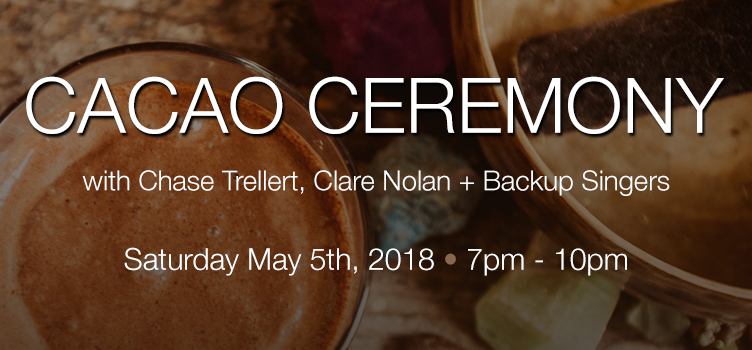 Cacoa has been used as a ritual medicine by indigenous peoples of North America for thousands of years. Drinking raw cacao aids in transformational healing, it helps to free positive energy, and develop feelings of love and connection.
We will open the evening with a warm cup of cacao. Then through song, mantra, intention-setting, and a sound bath, we will integrate the healing energy cultivated.
Registration Details
Saturday May 5th, 2018
7pm - 10pm
$45 + tax
About Chase Trellert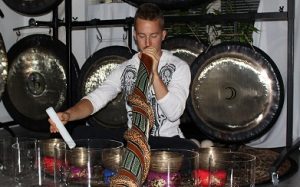 Chase Trellert from Medicine of Sound uses gongs, crystal bowls, the didgeridoo and chimes to guide people through their internal landscapes. Most participants experience profound sensations during his workshops and leave feeling lighter and clearer afterwards.