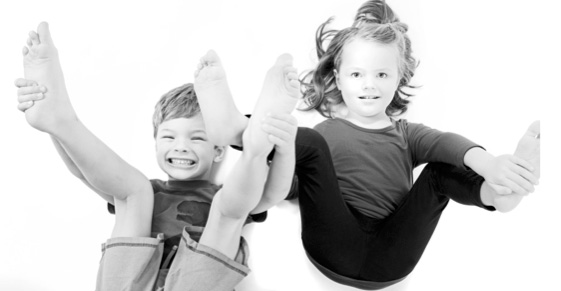 Pro-D Day Kids Camps
January 27, 2015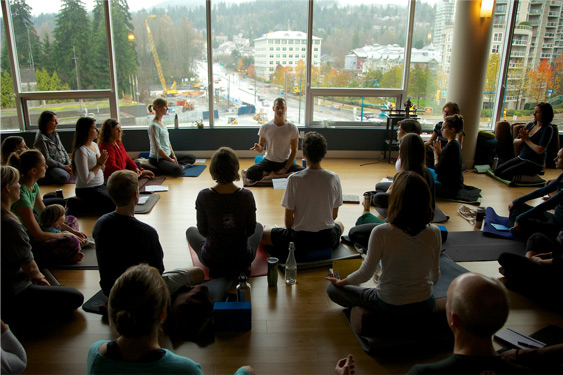 How Mindfulness Heals – an Evening Talk with Michael Stone
February 5, 2015
Bridging Yoga & Meditation with Michael Stone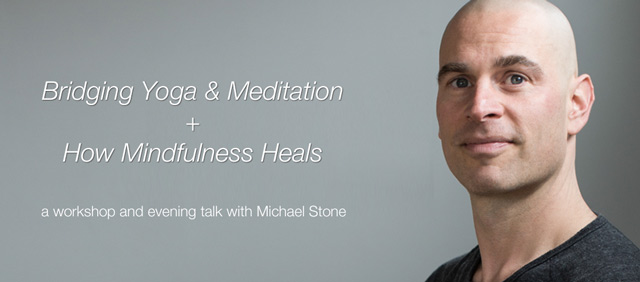 Join Michael Stone for a 1-day workshop of practice and discussion, to gain a better understanding of the aspects, benefits and connections between yoga postures and meditation practice. Shôken Michael Stone translates Buddhist and Yoga practices into tools that transform habits, cultivate more intimate relationships, and promote a deeper compassion for our world. He maintains a dedicated retreat and speaking schedule, internationally.
Kushala warmly welcomes back Michael Stone for his third-year. Read Michael's full biography.
This workshop is suitable for the curious and committed.
Morning Program
Michael will guide us through yoga postures, paying attention to breathing and alignment, so we can drop deeper into familiar postures and learn tips to make new poses come alive. The morning will end with guided meditation on the breath.
Afternoon Program
Learn the basics of meditation practice, how to work with distracting thoughts, and how to develop a daily practice that reduces stress and rumination. There will be time for meditation, discussion and study.
Registration
Saturday April 18th, 2015
9am – 4pm
$89 + tax
Location: Kushala Yoga at Suter Brook
Friday Evening Talk
Michael will also be giving a talk on Friday evening on How Mindfulness Heals. Read more about this talk.