Invigorate, Clarify and Energize: An Ayurvedic Spring Practice with Tania Edwards
February 6, 2017

Spring Forward With The Power of Pranayama with Shelly Cassivi
February 28, 2017
Yin Sound Healing Workshop with Leo Cheung and Ali Morrow
A Sacred Journey Into Your Awakened Self
This all-levels workshop will guide you through 2.5 hours of deep, calming, yin yoga postures, featured with live playing of an Indian instrument called the Harmonium – led by Leo Cheung. During this time, Ali Morrow, a certified Intuitive Energy Healer, will provide the experience of hands-off healing to clear stagnant energy, release past and present blocks and align your energetic field. This rare combination of yin yoga, deep meditative sound and energy work will awaken your body's innate potential for physical and emotional healing and strengthen your connection to source.
Registration Information
Sunday April 23rd
1pm – 3:30pm
$40 + tax
About Leo Cheung, E-RYT 500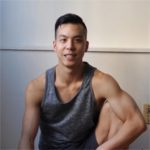 Leo Cheung is an E-RYT 500 yoga instructor and mobility specialist. He teaches a science-based, modern approach to traditional yoga postures, with the intention of making the practice useful and accessible for contemporary, urban people. He brings insight to human relationships, technology and the environment through explorative exercises, lectures and group discussions. He is passionate about creating innovative online training, providing high quality mentorship to yoga teachers and building active communities worldwide. Leo is the founder of the Modern Yoga Podcast and lives on the Westcoast of BC.
About Ali Morrow, IEH Certified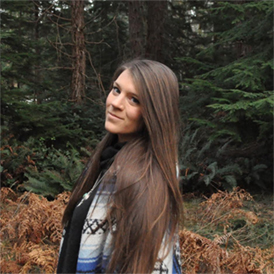 Ali is a fun-loving and deeply devoted Intuitive Energy Healer who has dedicated the last 7 years to training and studying in various healing modalities. Her passion is working wholeheartedly with Spirit to encourage, health, balance, harmony and wellbeing in all aspects of our lives. She loves to call forth and awaken the magic within and around us that holds highly potent, healing and renewing frequencies. Ali also has a deep love for the Ocean, Moon and Mother Earth, so you can expect some mystical and elemental interactions with her! She calls you to come alive, to let your light fill you, guide you and ignite your sense of wonder, healing and potential!