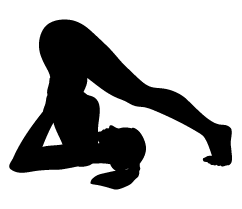 10 Year Anniversary Party and Holiday Celebration
November 3, 2016

Clear Vision, Abundant Life Workshop with Shannon Brundrett
November 30, 2016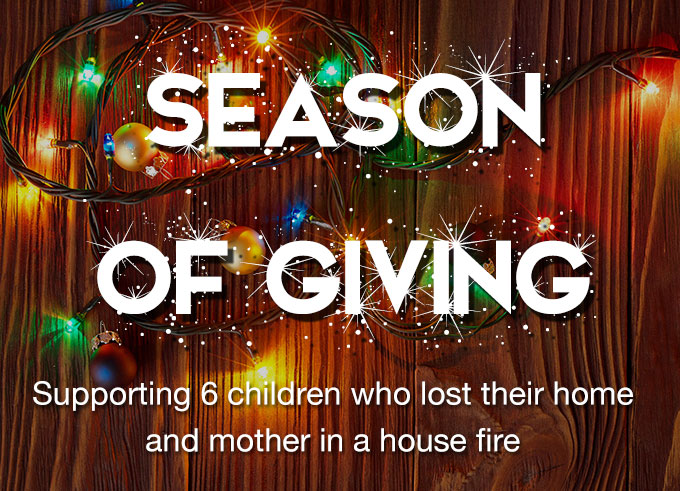 Last July tragedy struck a family in our community – 6 children lost their mother and home in a house fire. Please share the spirit of caring and generosity, as we come together to support the children and their caregivers.
Suggested donations: Cash donations, gift cards to T&T Market or Superstore, gifts (see below for suggestions)
Your donation must be received by Friday December 16th, 2016.
Children's Ages, Clothing Sizes and Gift Ideas
Gift list assembled by the eldest son on behalf of his siblings.
Age
Top Size
Pants Size
Shoe Size
Gift Suggestions
Age 5, Boy
4T
3T
9-10 K
Nerf guns, Minecraft toys, remote control vehicles, star wars toys, Pokemon toys, any lego, foam floor mats, super hero toys, ironman toys, spiderman toys.
Age 9, Girl
9Y
8Y
13-14 K
Pokemon toys, Lego friends sets, Paints/clay/brushes/canvas, arts and crafts things, nintendo 3DS games, earrings, bracelets, and necklace.
Age 10, Girl
10Y
9 -10Y
2-3 A
Sewing kit, clay, stuffed animals, Nintendo 3DS with games (tamagachii life), canvas/paints, paint brushes, Pokemon stuffy, craft toys, Pokeball, earrings, bracelets, necklaces
Age 14, Boy
12Y
11-12Y
6.5 A
Deep blue acrylic professional standard aquarium tank 5 gallons, small fish tank filter, Black aquarium sand, Plant decorations for fish tank, running shoes
Age 16, Boy
Men's XS
17-18Y
7.5-8 A
Power rack, Olympic weight bar (45lb), Weight plates (5lbs-45lbs), weight clips, Various dumbbells (30lb+), weight lifting straps, Weight lifting belt, Icyhot muscle recovery paste, whey isolate, massgainers, medicine ball, kettle bells, jump rope, Bench, pull-up/dip station, exercise bike, foam matts, cool posters, aloe plant, lucky bamboo, Buddha bead bracelets,Buddha necklaces, altar to pray simple wood coloured, books on human physiology, bodybuilding books, chain wallet, mens XS sweat pants / joggers, gundam model kit, sugar cane, fancy shaver.
Age 18, Boy
Men's M
S
10.5A
Donate Online or in the Studio
100% of your donation goes towards the purchase of Gift Cards for the family.