Introduction to Mindfulness Meditation Workshop with Karen Andersen
January 16, 2018

Kundalini and Pranayama – Detoxify the Body, Mind and Heart with Shae Savage
January 31, 2018
Reveal Your Self Mini-Retreat with Alissa Martin
"Something we were withholding made us weak,
Until we found it was ourselves."
-Robert Frost
For women who would like to know their true self more intimately through self-exploration and self-care.
The Yamas (reflection of our true nature) and Niyamas (evolution toward harmony) will be included with Asanas to round out the Yoga practice. Yoga (union) will be brought to every aspect of this retreat.
You will also be led through meditative practices including:
Yoga Nidra
mindful eating
a Nature walk
discussion (optional) and journaling
A light, plant-based dinner will be provided.
Be sure to dress appropriately for weather and/or bring an umbrella.
Please bring your journal or a notebook with you.
Open to any experience level.
Side Effects May Include:
Connection to Self
Self-compassion and confidence
Deep Relaxation
Rejuvenated Outlook
A Sense of Community
Registration Information
Saturday March 10th, 2018
4pm – 8pm
Instructor: Alissa Martin
Cost: $70 + tax by March 1st, 2018, $90 + tax thereafter
Sponsors include:
About Alissa Martin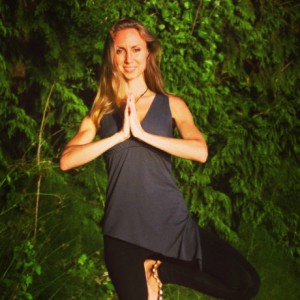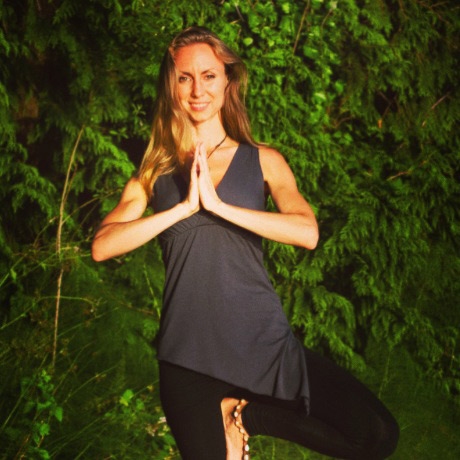 Alissa believes strongly in taking time for self-care, especially with Yoga and Nature. She sees the beauty in the uniqueness of the individual practice. She believes in befriending and becoming the expert on self.
Alissa's classes always offer a healthy dose of compassion, introspection and nourishing movement. She teaches students how to slow down, notice, and listen – always leaving them with some food for thought to help take their practice off their mats and into the rest of their lives.