Yoga for Beginners with Rachael
January 4, 2018

Reveal Your Self Mini-Retreat with Alissa Martin
January 30, 2018
Introduction to Mindfulness Meditation Workshop with Karen Andersen
A regular mindfulness meditation practice is transformative: it brings steadiness and clarity of mind, deepening a sense of compassion and connection to oneself, to relationships, and to the world. But the path towards these benefits takes patience, support, effort and commitment, which can be difficult to develop on one's own. In this workshop you will learn and practice the basic techniques and principles of mindfulness meditation to help set the stage for a regular meditation practice.
Registration Info
Saturday February 17th, 2018
11am – 12:30am
$25 + tax
Free for Advantage Members
About Karen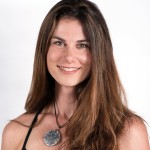 Karen is co-owner of Kushala Yoga, and co-founder and faculty of the teacher training program. She has taught yoga movement, philosophy and contemplative practices for 9 years, and is passionate about sharing how the tools of yoga can be brought to life. In 2016 she completed Michael Stone's Mindfulness Facilitation Program and is a registered E-RYT with Yoga Alliance.