Hike and Yoga to Jug Island Beach with Shannon Brundrett
May 9, 2017

Reset Your Self Mini-Retreat with Alissa Martin and Bianca Lorage
September 3, 2017
Reset Your Self Mini-Retreat with Alissa Martin and Bianca Lorage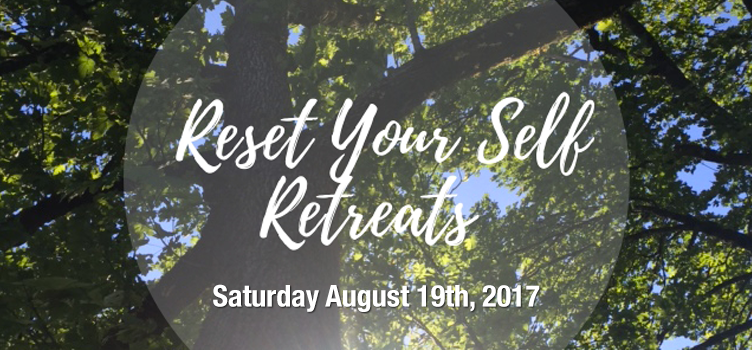 Join us for a physical, mental and emotional experience to give yourself time to reset.
We will begin and end this mini-retreat with a rejuvenating all-levels Yoga practice, including Yoga Nidra.
You will be guided into creating a personal intention, through journaling. We will also blend a calming herbal tea to take home, and take a meditative nature walk. A light, plant-based dinner will be provided.
Please bring your journal or a notebook with you, and a pen. The nature walk will be rain or shine, so bring clothes appropriate for a walk outdoors (and an umbrella if needed).
Side-Effects May Include:
A chance to reset
Stress relief
Deep relaxation
Calm nervous system
Rejuvenated outlook
A sense of community
Registration Details
Saturday August 19th, 2017
4pm – 9pm
Early bird rate by August 5th: $100 + GST
After August 5th: $120 + GST
Alissa Martin

Alissa believes strongly in taking time for self-care, especially with Yoga and Nature. She sees the beauty in the uniqueness of the individual practice.

Alissa's classes always offer a healthy dose of compassion, introspection and nourishing movement. She teaches students how to slow down, notice, and listen – always leaving them with some food for thought to help take their practice off their mats and into the rest of their lives.

Bianca Lorage

Bianca works as an Outreach Worker supporting families and children facing poverty, mental illness and addictions, through facilitating programs that build social-emotional learning and promote physical literacy. Through working in this field, she began to realize the heaviness that can come with caring for others in difficult situations, and the mental and emotional implications that will inevitably show up without proper self-care. Yoga was the gateway that opened up a world of self-care practices and introduced Bianca to an inspiring and supportive community of people from many backgrounds.

Since taking her first 200 hour yoga teacher training in 2015, Bianca has been inspired by the philosophies that guide yoga, and the self-study it encourages. As she continues to study different modalities in holistic wellness, she hopes to instill this curiosity of self-discovery and self-love within others. Bianca's classes offer a welcoming space for all abilities, and have a strong focus on building self compassion and care.