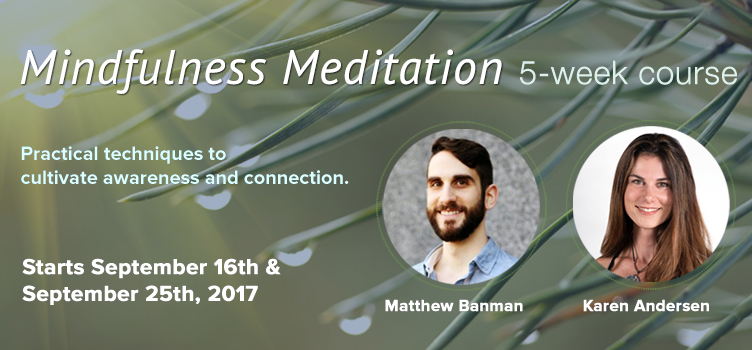 Practical techniques to cultivate awareness and steadiness.
A regular mindfulness meditation practice is transformative: it can help to create steadiness and clarity of mind, and a deeper sense of compassion towards oneself, in our relationships, and the world. But the path towards these benefits takes patience, support, effort and commitment, which can be difficult to develop on one's own. In this 5-week course you will learn and practice the basic techniques and principles of mindfulness meditation, in order to establish a regular personal practice.
Learning Areas
• Learn foundational mindfulness meditation techniques
• Improve your comfort in being still and connected with the body, heart and mind
• Understand some of the common difficulties in meditation, and how to work with them
• Discuss and examine the relevance of mindfulness meditation in daily life
Curriculum
This program is developed around practical, traditional Buddhist meditation techniques, applied within the conditions of modern life. Each week we will explore a topic relevant to meditation and life experience. You will be instructed in a specific meditation technique, building on the techniques from previous weeks. We will meditate in class for approximately 20 minutes. Then we will discuss the experience with the opportunity to ask questions and share your experience.
Recommended Experience
Whether you are new to meditation, have experimented with it from time-to-time, or have an established practice, in this course you will find structure for practice, discussion and personal reflection.
Registration
Starts Saturday September 16th – October 14th, 2017
Instructor: Karen Andersen
Duration: 5 classes, once per week
Time: 8am – 9am
Cost: $79 + GST

SOLD OUT – new dates will be posted soon

Starts Monday September 25th – October 30th, 2017
Instructor: Matthew Banman
Duration: 5 classes, once per week, with a 1-week break for Thanksgiving
Time: 7:45pm – 8:45pm
Cost: $79 + GST

SOLD OUT – new dates will be posted soon
About Karen Andersen, E-RYT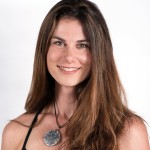 Karen Andersen is co-owner of Kushala Yoga. After ten years of working in software development, Karen found her yoga practice taking an increasingly important role in her life. Karen has now been teaching yoga postures, philosophy and meditation for 7 years. She is an ongoing student of yoga's effect on habit patterns, perceptions, thoughts, wisdom and consciousness. Being no stranger to life's joys and pains, she is passionate about sharing the tools of yoga for life's circumstances off the mat. Karen recently completed Michael Stone's Mindfulness Facilitation Program and is a registered E-RYT (Experienced Yoga Instructor) with Yoga Alliance.
About Matthew Banman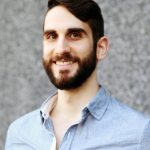 Matthew started practicing yoga and meditation in 2009 after exploring the teachings of various philosophies and life systems. He was drawn to the holistic, intuitive, and compassionate nature of yogic philosophy, and driven by the potential for both positive community development and personal growth. Along with the yoga tradition, Matthew often draws from the teachings of Zen Buddhism in his classes.
Matthew completed his 200hr Yoga Teacher Training at the Salt Spring Centre of Yoga in 2011 and is currently working towards his 500hr certification. He also completed a meditation facilitation program led by Michael Stone in the spring of 2016.
Matthew also works as a software developer for Modo, the car share cooperative, and lives in Port Moody with his wife, Yumi.
Progressive courses provide you the opportunity to deepen your study and practice in a particular aspect of Yoga over a series of classes. In this way, you have the time to integrate the teachings into your practice and life, and move through the course with a supportive group of students, and skillful teachers.

Other Upcoming Progressive Courses

6Feb

In this course you will learn basic yoga postures and breathing techniques to build confidence and familiarize you with the foundations of yoga.

21Feb

In this course you will learn basic yoga postures and breathing techniques to build confidence and familiarize you with the foundations of yoga.