Eat Play Love
Food and Yoga for Fall
With Alissa Martin and Yassi Kazemi
Join Alissa and Yassi, for 2 hours of Self-Care. You'll begin with Moon Salutations and setting intentions for a new beginning with Yoga Nidra (guided relaxation).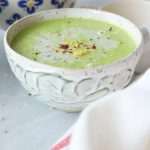 The second half of the class will focus on Fall foods that have grounding and nourishing properties. We will make a delicious blender soup and enjoy it during the class.
Feel free to bring your journal. Please let us know of any food sensitivities ahead of time.
You will practice and learn:
Moon Salutations for hips and heart opening
Benefits of mindfulness and Yoga Nidra
Foods to promote grounding and satisfaction during fall
Self love practices
Registration
Date: Saturday September 28th, 2019
Time: 12:00pm - 2:00pm
Cost: $40.00 + tax