Yoga for Men with Lynette Sauve
November 30, 2016
Test post
December 16, 2016
An Introduction to Mindful Parenting with Maria Fabiano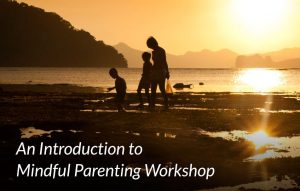 Although parenting is a rewarding and nourishing experience it can also at times be stressful and emotionally challenging. This workshop will introduce parents to mindfulness-based parenting strategies to help improve their own ability to listen and communicate with their children along with tools to help children regulate their emotions.
Please note that this is an introduction to mindful parenting and is the introductory component to a larger eight week series on mindful parenting.
an introduction to the practice of mindfulness and mindful parenting
an awareness of the connection between emotions and stress.
learn how mindfulness based skills can help regulate children's emotions.
learn how mindfulness skills can help bring awareness to our own patterns of reactivity as parents
learn simple mindfulness based skills that can help parents improve their own ability to listen and communicate with their children.
learn practical ways to bring mindfulness into the home to help support parents and children.
Open to all ages and degrees experience.
Special Interest: Parents of children struggling with behavioural issues or ADHD. Parents interested in introducing mindfulness based practices to their children and within the home.
Details
Date: Saturday February 4th, 2017
Time: 1pm – 3:30pm
Cost: $45 + GST
About Maria Fabiano, MC, RCC
Maria has a Master's Degree in Clinical Counselling and is a Registered Clinical Counsellor with British Columbia Association of Clinical Counsellors. She works in private practice with both youth and adults struggling with depression, anxiety, trauma and substance use. She is also a certified yoga instructor and has been teaching yoga since 2003. Maria has practiced and studied Eastern based wisdom practices such as yoga, mediation and mindfulness for over 20 years and often integrates these wisdom based practices into her work with clients. Yoga and Buddhist based practices have formed an integral part of every aspect of her life's work as a mother, partner, mentor, teacher, and counsellor. Maria has over 10 years of experience facilitating workshops that delve deeper into these teachings and that help individuals begin to integrate the wisdom of these teachings into their everyday lives.
Visit Maria's website: www.mariafabiano.ca
Maria's email: mariafabianocounselling@gmail.com