October News and Events
October 6, 2009
Join Our Team for the 24 Hour Yoga Challenge
November 9, 2009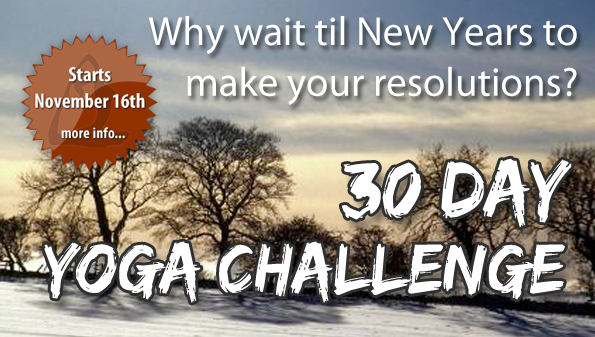 the details
Challenge: take 23 classes in 30 days.
Dates: November 16th – December 15th
Cost: $125 + GST (that's less than $5.50 / class!)
Unlimited Yoga til 2010!
Why wait til New Years to make your resolutions? Set the holiday season off right by taking part in our 30-Day Yoga Challenge, from November 16th to December 15th, 2009. Participants will take at least 23 classes during 30 days. At the end, we'll have a celebration Challenge Wrap Up / Holiday Party with treats and prizes to be won!
After the challenge, keep up your practice through the holidays. Your $125 pass for the challenge will get you unlimited yoga right til New Years – January 1st, 2010 !
Registration
Register now using PayPal, call us or visit us in the studio.