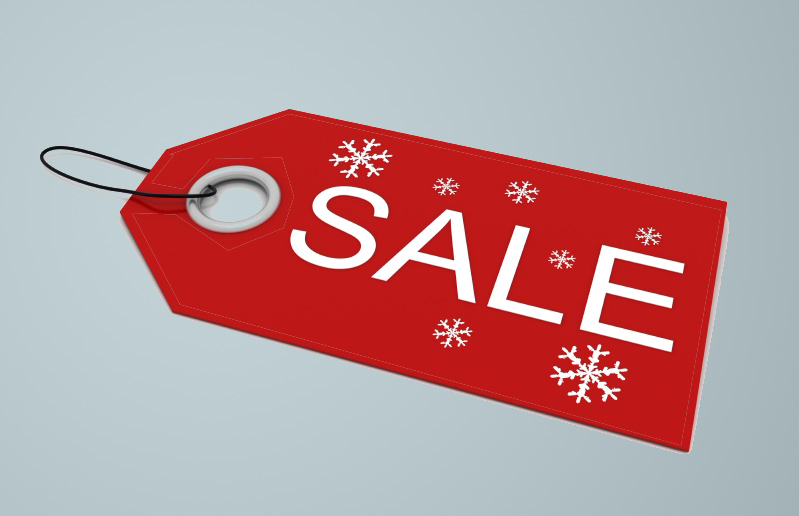 New Years Membership Sale
January 1, 2013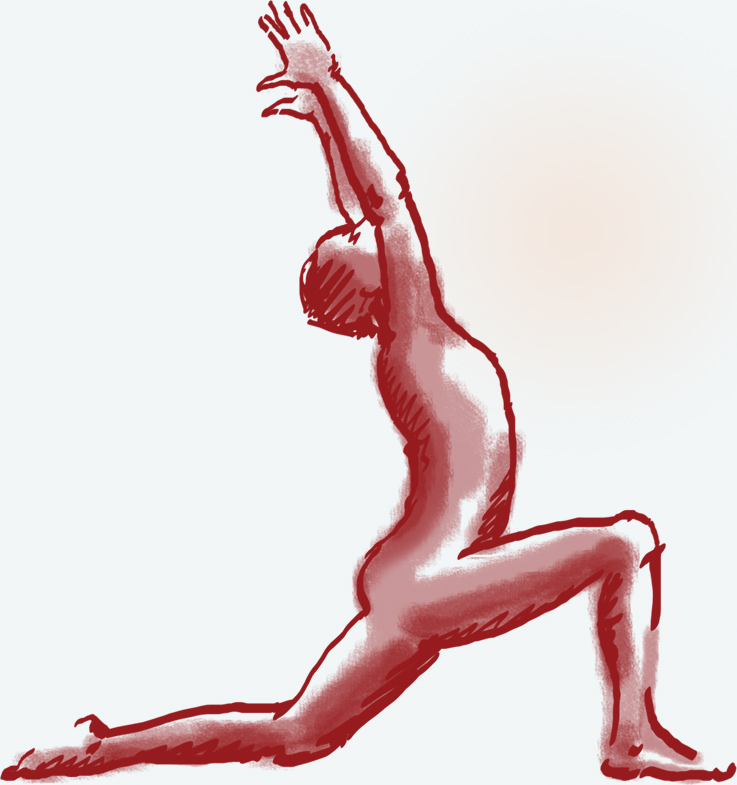 Ashtanga Vinyasa Workshop: Standing Series Postures with Maria Fabiano
January 28, 2013
Treat yourself to a weekend of yoga, fine cuisine and deep restoration in the quiet and breath-taking surroundings of Brew Creek (20 minutes south of Whistler, BC).
This is your time to take at your own pace. Each day you have the option to take part in all-levels yoga classes, enjoy healthy and organic meals, take special classes on yoga anatomy and philosophy, book a Thai Yoga Massage appointment* with Sean O'Leary, or relax with plenty of free time to rest or explore the fresh mountain air.
The retreat will be guided by Chris Dunphy and Karen MacKenzie. We hope you will join us, and take a weekend to reconnect to yourself.

Details
Dates: Friday March 1st at 5pm to Sunday March 3rd, 2013 at 1:00pm
Location: Brew Creek Centre, Whistler, BC (view website)
Cost: $449 + HST for triple room occupancy, $489 + HST for double / $619 + HST for single
Have questions? Contact karen@kushalayoga.com.
Accommodation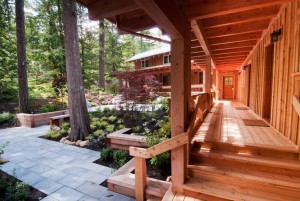 The Brew Creek Centre offers contemporary west coast accommodations that are refined yet unpretentious. You will be staying in beautiful loft-style cabins, each equipped with their own washroom, providing the quiet comfort of a home away from home.
Food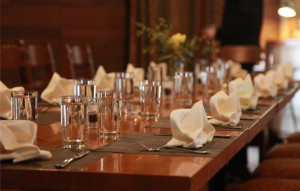 The meals at Brew Creek are superb, prepared with care by their resident chef. Local and organic ingredients are used whenever possible. Dietary restrictions and allergies will be accommodated, please let us know about your individual needs.
Yoga Classes, Meditation, and Special Topic Classes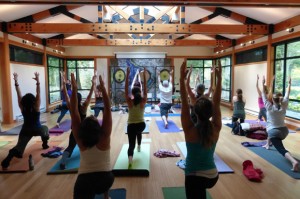 Hatha yoga classes will be lead by Karen MacKenzie and Chris Dunphy, with a focus on careful alignment, mindful stretching to open the body, and movement to detoxify and help your energy flow. Assists and adjustments will be offered to help your find comfort in your posture practice. Classes are suitable for all levels, and will be taught with options to offer the experience that you need most.
Each morning will begin with a meditation and breathing (pranayama) class. Surrounded by the quiet of nature, we will sit and steady our minds using basic mindfulness techniques. Classes will also include instructed breathing exercises to balance your body's energy. No previous experience in meditation is necessary.
Throughout the day on Saturday we will be teaching classes on special topics such as yoga history, philosophy, and anatomy for yoga. This is an interesting opportunity to learn about the context of your practice and how to apply it more thoroughly in life. Classes will involve multi-media presentations, journalling exercises, discussion groups, and more.
*Thai Yoga Massage with Sean O'Leary
Make the most of your time away and treat yourself to a Thai Yoga Massage with Sean. He will be available for 60 or 90 minute appointments on Saturday March 2nd. To book an appointment, email seanumanyoga@gmail.com.
Thai yoga massage is an ancient bodywork system that has been transmitted from generation to generation for thousands of years with its roots tracing back to India and Ayurvedic medicine. Done with Metta (loving kindness), the recipient is put through a series of yoga postures, palming and thumbing the sen lines (energy lines or meridians in Traditional Chinese Medicine) and pressure points, gentle stretching, traction, compression, breath work and a rhythmic combination of martial arts moves creating a flowing "dance" around the entire body. Read more at http://seanuman.com/thai-massage/
Rates
60 minutes – $70
90 minutes – $100
Why You Should Come
This is an opportunity for you to unwind and take a few days to check in with yourself, breathe deeply, meditate, go for nature walks, practice yoga to your level or read a book by the fire. Even 2 nights away can feel like a short lifetime when you really let yourself drop into the experience. We hope you choose to come.
If you have any questions please contact karen@kushalayoga.com.
Retreat Schedule
Friday March 1st, 2013
4pm arrival and registration
4:30 – 5:45pm all levels yoga class
6pm dinner
7:45pm – 9pm evening program
Saturday March 2nd, 2013
6:30am – 7:30am meditation and pranayama
7:45am breakfast
9:15am – 10:45am all levels yoga class
11am – 12:15pm – special topic class or free time
12:30pm lunch
2pm – special topic class or free time
3:30pm – 4:30pm special topic class or free time
4:45 – 6pm yin yoga class
6pm dinner
7:45pm – 9pm evening program
Sunday March 3rd, 2013
7am – 8am meditation and pranayama
8am fruit, tea/coffee, smoothies
8:30am – 9:45pm yoga class
10am – 11am brunch
11:30pm closing circle
12pm departure