Chair Yoga with Maria-Luisa Sinclair
October 4, 2017

Inversion Immersion with Nicole Roy
October 19, 2017
Yin Yoga + Gong Bath with Natalie Ramsay and Chase Trellert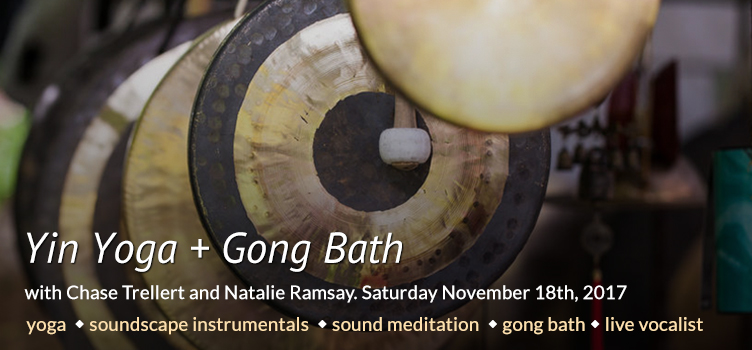 Come experience an evening of healing, beginning with yin yoga in a soundscape of instrumentals, followed by a deep gong bath and sound meditation with Chase, interwoven with Natalie's angelic vocals.
Registration Details
Saturday Nov 18th, 2017
7pm – 10pm
$45 + tax
About Natalie Ramsay
Natalie Ramsay is a dream folk singer and guitarist. Her songs are alluring and melancholic and speak deeply to those who listen. Her music is described as haunting yet healing and can send students deeper into their yoga practice.
About Chase Trellert
Chase Trellert from Medicine of Sound uses gongs, crystal bowls, the didgeridoo and chimes to guide people through their internal landscapes. Most participants experience profound sensations during his workshops and leave feeling lighter and clearer afterwards.