Handstand Party! Workshop with Nicole Roy
September 30, 2017

Yin Yoga + Gong Bath with Natalie Ramsay and Chase Trellert
October 5, 2017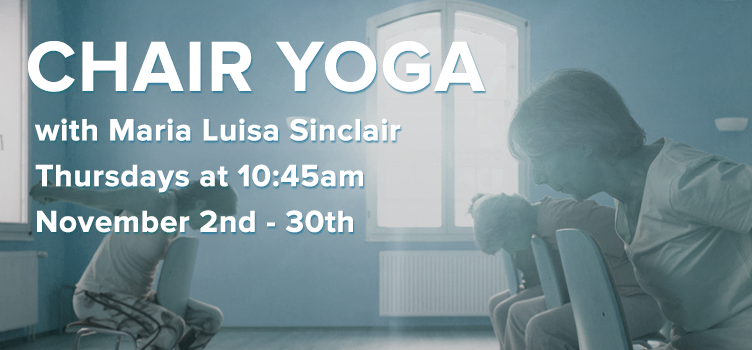 Do you want to experience yoga, but require some assistance with stability? If this is the case, join our Chair yoga class. Chair yoga is a gentle form of yoga that is practiced sitting on a chair or standing, using the chair as support.
The objective of the class is to assist students with mobility issues to regain muscle strength and flexibility, while gaining a better physical balance. The class is designed to engage students in moments of focused breathing and introspection with the intention of finding a higher level of grounding.
This class will enable you to:
Strengthen your body and improve your level of activity, and in some instances, prevent potential falls or injuries.
Gain an improved level of flexibility, which will assist you to undertake activities that perhaps you have been unable to perform.
Reach a better understanding of where your body is in space and an improved coordination of movement, which also assists in preventing falls.
By focusing and paying attention to your breath, you are in a better position to ground and calm yourself and this helps your body and mind to better cope with daily stress.
Being calmer and more relaxed inevitably leads to a greater feeling of contentment and well-being, which everyone can benefit from!
Registration Information
Thursday Nov 2nd – Nov 30th
5 classes, 11am – 12pm
with Maria-Luisa Sinclair
Cost: $79 + GST
Seniors 20% discount available
About Maria-Luisa Sinclair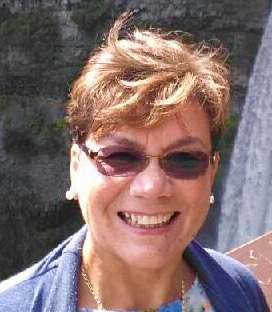 Maria-Luisa has been practicing yoga steadily for over 18 years and is passionate about what it can do to the body and mind.
She was first exposed to yoga as a teenager in Peru, her homeland, and discovered not only the physical benefits of yoga, but became acquainted with what could be achieved from a mental perspective.
Maria-Luisa and her family moved to Canada in 1989 and a few years later she felt compelled to practice yoga as a way to find relief from lower back and arthritis pain, and to deal with the stress resulting from corporate life as a Human Resources professional. She lives in Port Moody and is in love with the mountains, the water, and nature surrounding her. She can be found frequently walking the trails around Rocky Point park.
In June of this year, her passion for Yoga lead her to obtain, the 200 Hour Yoga Teacher Training Program at Kushala.
Maria-Luisa is a strong believer that the practice of Yoga is the gateway to an enhanced overall well-being, both physical and mental. "It is through asana and breath manipulation that we learn to work with our bodies and eventually begin to gain control of our minds, and by engaging with the philosophy, we become better human beings."