Parking changes are coming to Suter Brook
November 13, 2019

How Your Yoga Practice Evolves at Home
March 28, 2020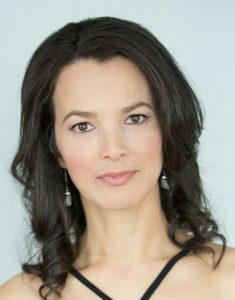 By Islena Faircrest
E-RYT, Cognitive Behaviour Specialist, Life Development Coach, Bowen Bodywork Therapy
I recently taught a workshop on resiliency and adaptability tools in the face of workplace pressure and stress, to a class of psych nursing students at Douglas College. When I asked them to describe and share their fears, it became clear that resource scarcity, passing midterm exams, maintaining health during health crises, and salary sustainability in one of the most expensive cities in the world, were at the top of their worries.
As we peeled back more layers going three levels deep into questioning;
"Why is that scary?"
"If that were to happen, what fear would you be confronted with?"
"And why is that unsettling?"
…we came to discover some common core limiting beliefs:
"Because I don't know if I have what it takes to do that."
"Because I don't feel strong enough."
"Because I don't know if I can."
As we did an exercise to normalize the fears, the group came to see that a different mindset approach could completely shift the landscape of their perspective. That thoughts, when repeated, would lead to a belief, which would then lead to a behaviour. And that limiting thoughts, when repeated, would lead to a limiting belief, which would lead to a disempowering choice, action, decision, and behaviour.
A sense of relief filled the room, once participants realized that if they wanted a new reality and in order to face their fears effectively, they had to first change their point of view. Now they were armed with a new step in their tool bag of perspective-empowerment.
Creativity is intelligence having fun. Water those empowered-thoughts seeds.
~ Islena Faircrest