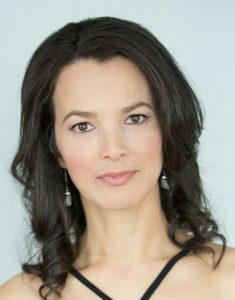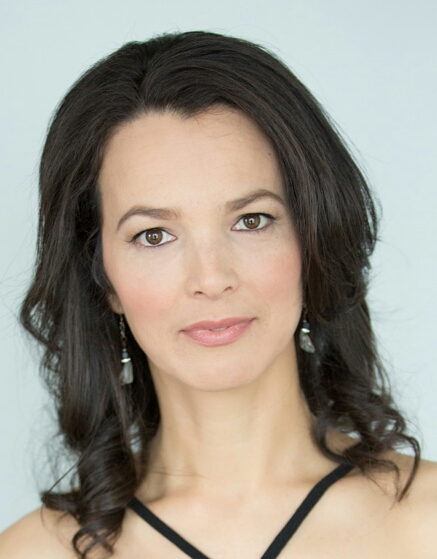 Cognitive Behaviour Specialist, Life Development Coach, Bowen Bodywork Therapy
Coaching and guiding you towards your Best Self. A holistic bodyworker and cognitive therapist, wellness innovator Islena Faircrest brings 19 years field experience to working with individuals and groups of all ages since 2000, with expertise in early childhood and family development. As a behavioural expert, life coach, and health educator, she helps individuals, professionals, and teams, heal and transform step-by-guided-step, towards their best version of themselves. She has taught workshops, retreats, and trainings in the US, Canada, Australia, and Costa Rica, and written internationally for health content media. A bodyworker since 2002, she utilizes an intuitive blend of cognitive therapy, trigger point & myofascial release, systems rebalancing, and Bowen Bodywork Therapy. Read more about Islena's Bowen Therapy practice.
Cognitive Behavioural Specialist, Life Development Coach
Transformational Life Coaching
Personal & Professional Development
Accountability Mentorship & GuidanceSupporting individuals going through transition, with proven coaching strategies and effective tools.Islena offers private and workplace coaching consultations for individuals, entrepreneurs, professionals, and teams, to help you transform to your best version.
Coaching for transition periods in life… career change, health challenge or illness, loss of a loved one, separation or divorce, moving, financial loss, restructuring, rebuilding, or new relationship.
Cognitive Behavioural Therapy (CBT)
Emotional Neurobiofeedback – cognitive and emotional self-regulation
Decode family dynamics
Neutralize and dissolve stress & anxiety
Heal from trauma.
Build adaptability and resiliency skills
Clarify life goals, put a purpose to your strengths
Identify personal cycles of vitality, productivity and peak performance
Identify your specific needs in relationships–create clarity from chaos
Action Steps to effectively move forward through your challenges
Incorporate skillful communication for your personal and professional life
Leadership coaching
Integrate key skills to effectively navigate change, transition, or conflict resolution.
Coaching you to be your Best Self, life coach and health educator Islena Faircrest, has taught wellness education since 2000, and taught workshops, retreats, and trainings in the US, Canada, Australia, Costa Rica, and written internationally for health content media.One-on-one sessions available in person, or through phone, Skype, or video chat.
Services:
60 minute Session (Discount on Packages) – $135
Gift certificates available
Packages:
3 Session Package (save $15) – $390
6 Session Package (save $60) – $750
Request an Appointment or More Information
Website: www.onboardyoga.com
Email: onboardyoga@gmail.com
Phone: 604.908.9973
Testimonials
"I had the pleasure of a session with Islena who is superbly suited for this role and easy to talk to. She approached difficult subject matters compassionately, and within a short time, I learned new insights about how I interpret the world. Through the awareness I now have, I am confident that what used to challenge me, I can now more comfortably tackle. I recommend anyone wanting to experience transformation and healing to hire Islena to work her magic!" -Paul Krismer, CEO, Happiness Experts.ca
"For as long as I can remember, my cycle of thoughts led me to become depressed and anxiety-ridden. For the past 10 years, I've been to many psychologists and psychiatrists, spending a lot of hours and finances to sort things out, but it continued to get worse. After working with Islena for a month, I noticed a dramatic change in my mindset, outlook on life, and overall feeling of self worth. She helped me see where I was a prisoner to my thoughts because of my perception of past events, and that my beliefs and opinions were not what was necessarily true. She helped me see reality for what it actually is. Since working with her, my anxiety has nearly vanished and my depression is beginning to lift. Islena has given me my life back, and I cannot think of anyone else that I would rather ask to help my mental and emotional well being." -Dan Krozonouski, Ontario
"I had the great pleasure to work with Islena over the past two months. As a person suffering from anxiety on and off throughout my life and had attempted to meet different professionals on many different occasions, I can honestly say she has been the only one that has made a huge difference in my life. The shift in my thinking has been life altering." -Lori Watts
"Unbelievably powerful. I can't believe how much lighter I felt after our first session! After shutting down for so many years and having an illness, I'm thankful for Islena's help & guidance to find myself and get my life in balance." -Tonya H, Nebraska
"I was referred to Islena through my health care practitioner as I was struggling to move from past traumas and wanted to free myself from being stuck in views that no longer served me. I scheduled 3 appointments with her. Our first conversation was met with Islena's profound understanding of just where I was in this process. Her wisdom and ability to hone in on my life experience was immediately impressive. Islena is very skilled in talking through deep issues & she showed me how reframing our perceptions can make a huge difference in my well being. There were many breakthroughs in our sessions and as a result, my life is changed for the better, due to her knowledge, compassion & understanding. I would highly recommend Islena for working through issues." -Dede, New York
"Before working with Islena, I worked with countless other practitioners and healing modalities; desperate to feel better. After two sessions with Islena, we uncovered deep core issues and beliefs that had been controlling my life. I felt a profound internal shift and literally a weight had been lifted. I feel a new clarity & sense of deep peace I've never known before, with strength, confidence, and courage to face my deepest fears, and a newfound hope for a new chapter in my life. I'm so grateful for her work!" ~Mandy McDonald, Colorado
Bowen Bodywork Therapy
Trained in Bowen Bodywork Therapy, as well as acupressure, reflexology, and trigger point & myofascial release, Islena Faircrest has been providing healing bodywork since 2002, for all ages and stages from athletes to executives, prenatal to elderly, and injury rehabilitation.
Deeply relaxing, restorative, and therapeutic, her body rebalancing techniques activate the "heal & repair" function of the parasympathetic nervous system for realignment and lasting relief.
Bowen Therapy is:
Gentle, painless, non-invasive & deeply relaxing
Not massage therapy, it's a highly effective form of physical therapy providing lasting relief for:

chronic back or neck pain/postural ailments
joint stiffness or arthritis
sciatica, fibromyalgia, or nerve impingement
headaches, migraines
allergies (seasonal or otherwise)
insomnia
sports injuries/healing old injuries
accident or surgery recovery

A therapeutic hands-on technique proven to relieve chronic and acute pain, rebalance bodily systems, and trigger the body's own innate healing resources
Acts upon the fascia and nervous system to provide relief from musculoskeletal and neurological misalignment & pain, and supports & strengthens the immune system
Safe for everyone. No contraindications or situations where the technique cannot be applied safely. Modifications provided during pregnancy. Everybody can benefit from these techniques which restore the body's systems for optimal healing, performance, and vibrant health.
"As an experienced bodywork therapist, Islena offers more than just feeling better; she offers transformational bodywork; providing real change for an individual. Not only a sought-after and skilled bodyworker, she is an adept and experienced yoga teacher who knows the energetic anatomy of the body as only a yoga teacher can." ~Yoga Fusion, California.
Services
60 minute Bodywork Treatment (Discount on Packages) – $95
90 minute Bodywork Treatment – $135
Gift certificates available
Packages:
4 Treatments Package (save $20) – $360
3 Treatments Package (save $10) – $275
2 Treatments Package (save $5) – $185
Request an Appointment or More Information:
Website: www.onboardyoga.com
Email: onboardyoga@gmail.com
Phone: 604.908.9973