Bhakti Dub – Yoga, Bliss and Reggae with Sean O'Leary
December 28, 2011
Pedro Franco Vinyasa and Pranayama Workshops
January 11, 2012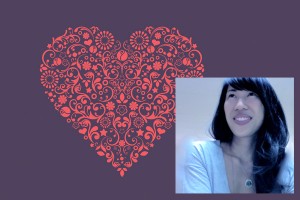 Come and experience Tibetan Heart Yoga in this introductory workshop with Joni Neha Leung, 200-hr and 300-hr RYT. Empower yourself to open your heart and expand your mind in this dynamic form of yoga. Tibetan Heart Yoga combines outer body practices (the asanas; the poses we put our physical bodies and breaths in) with inner body practices (the meditations; the poses we put our mind and thoughts in).
You will learn to:
build a strong connection to yoga as a form of moving meditation
awaken and connect to your subtle, energetic body
learn ways to practice yoga on and off the mat
This workshop is suitable for all-levels
details
Saturday February 4th
1:30pm – 3:30pm
Kushala Yoga at Suter Brook
$45 + HST
about Joni
Joni Neha Leung, 200-hr & 300-hr RYT approaches life and yoga to learn how to be happy, healthy and whole. Over the past 10 years, she has studied Tibetan Heart, Hatha + Classical Ashtanga yoga systems. Her classes often integrate a dynamic blend of these traditions with special attention to breath control, body alignment and subtle inner awareness.