Wellness and Healing Clinic at Suter Brook
February 14, 2012
The Art of Energy Healing 101 with Christine Brain
February 15, 2012
This Precious Life – Workshop with Robin Golt
Join Robin Golt for an EARTHY, DEEP asana workshop, with a focus on the principles of the lower body. We will investigate specifically how to clear channels from core to foundation, as a way of honoring and supporting this precious life.
This event is open to students and teachers of all levels, although previous yoga experience will be presumed. We will use our time well, interweaving the complementary practices of meditation, contemplation, and chanting with the asana practice.
details
Sunday April 1st
11am – 2pm
Kushala Yoga at Suter Brook
$60 + HST
about Robin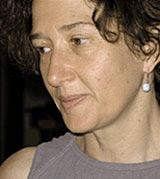 Robin Golt has been studying and teaching yoga for decades. As Canada's long-time certified Anusara yoga instructor, she has inspired many students and trained quite a number of excellent yoga teachers. 2012 is her chosen time to expand her offerings and re-contextualize the beautiful teachings of the shaivite tantric tradition that have inspired her yoga practice and study for many years.