Ladies Night – An Evening of Yoga and Community
April 27, 2010
Learn the Basics with Yoga 101
May 25, 2010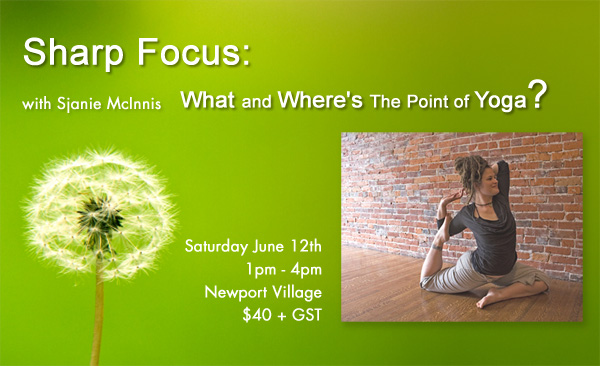 What and Where's the Point of Yoga?
Join Sjanie McInnis for an exploration of Anusara Yoga, the fastest growing style of yoga in the world. With all the questions you have about yoga and the rest of your life off the mat, this workshop will give you a chance to focus your intention and learn more about the purpose and history of this rich tradition: all with a wide variety of poses to keep you moving and breathing.
All levels are welcome.
Please bring a journal and pen.
the details
Saturday June 12, 2010
1pm – 4pm
$40 + GST
Kushala Yoga at Newport
About Sjanie
Sjanie is an Anusara-Inspired™ yoga instructor at YYoga in Vancouver. She hopes yoga becomes one of the great loves of your life!