The Calm Before the Holidays with Shelly and Heather
November 2, 2017

Annual Holiday Party – Celebrate with Us
November 2, 2017
Reset Your Self Workshop with Alissa Martin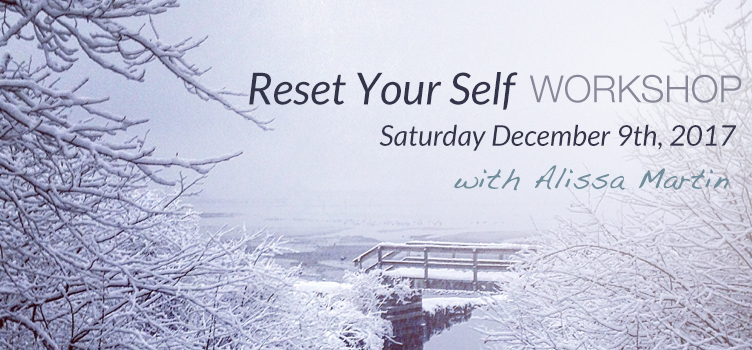 The popular Reset Your Self Retreat, brought to you in shortened form, to fit in the busy holiday season and offer a chance for you to reset.
You will be led through a meditative walk, in Nature, journaling for clarity of intention, Yoga, Yoga Nidra and more mindfulness practices.
Be sure to dress appropriately for weather and/or bring an umbrella.
Please bring your journal or a notebook with you.
Connect to Nature as Therapy
A Chance to Reset the Nervous System
Deep Relaxation
Supported Self-Care
Registration Info
Saturday December 9th
12pm – 2:30pm
Cost: $39 + tax until November 25th, 2017, $49 + tax after
About Alissa Martin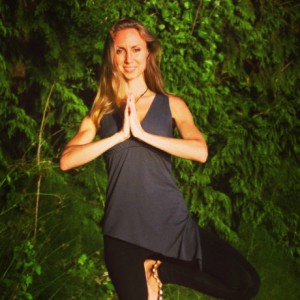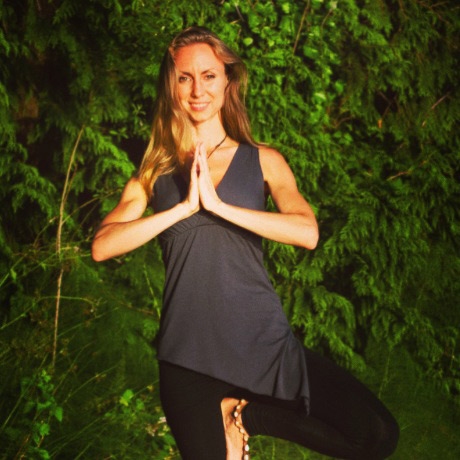 Alissa was drawn to teaching Yoga through a fitness background and because she found it to be the treatment that worked best for her body after a car accident. It was also the adaptability of the practice that inspired her. She felt that the postures were open to interpretation, making them even more holistic. Even with alignment principles involved, she sees the beauty in the uniqueness of the individual practice.
In her classes, you will find time to connect with your body and freedom to move and explore to become the expert on you and your own abilities. You will also find instructions that make the practice safe, encourage modifications and allow for the opportunity to practice with eyes closed, if you so choose.
Alissa's classes always offer a healthy dose of compassion, introspection and nourishing movement. She teaches students how to slow down, notice, and listen – always leaving them with some food for thought to help take their practice off their mats and into the rest of their lives.