Yoga Movie Night: Enlighten Up!
April 5, 2011
Stepping Off the Spinning Wheel: Exploring Freedom
April 28, 2011
Lift Off: Arm Balance and Inversion Workshop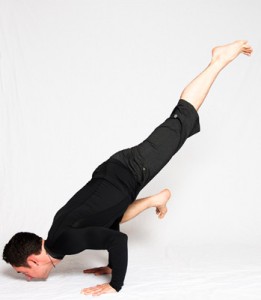 Do you like the idea of balancing on your arms, but need more in-depth instruction to get there or safely deepen the balances you know?
In this two and a half hour workshop we will open our bodies and unlock the power that is waiting for us at our core.
Both advanced and modified options will be taught to courageously "LIFT OFF" and master arm balances, headstands, shoulderstands and Andrew's personal favourite, handstands.
This focused workshop is an excellent opportunity for yogis of all skill levels to advanced their practices and receive expert assistance with difficult postures.
Empowering yourself and incorporate these poses into your regular yoga practice.
Details
Saturday April 30th
2:30pm – 5pm
Kushala Yoga at Newport
$30 + HST