Discovering the Chakras through Meditation
February 24, 2010
Yoga and Surf Retreat at Nosara, Costa Rica
March 2, 2010
On Saturday April 10th, drop your kids off at the studio for an afternoon of fun, stretching and relaxation!
the details
Saturday April 10th
1pm – 2:30pm
$15 / child + GST
Ages 5 – 11
How to Register
Register Online or visit the studio to reserve your child's spot.
No previous yoga experience is required!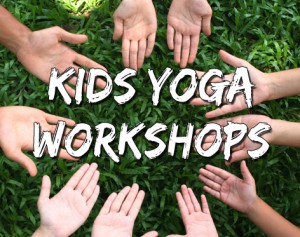 Yoga for kids is play time with added health benefits. Fun, safe classes to meet friends, build confidence and cooperation while enhancing concentration. Yoga for kids combines learning, creativity, strengthening the body and immune system, balance, and relaxation. Our little yogis prepare themselves with skills for a healthier life while enjoying interaction, physical and mental exercise and stress relief.