Kids Yoga Workshops for 2010
January 28, 2010
Kids Yoga Workshop April 10th
March 2, 2010
Discovering the Chakras through Meditation
Join us Saturday February 27th for a Chakra meditation workshop lead by Dawn Arnold.
Learn about the seven major Chakras; their health and spiritual correlations, mantras and colour. Then experience the Chakras through a meditation workshop.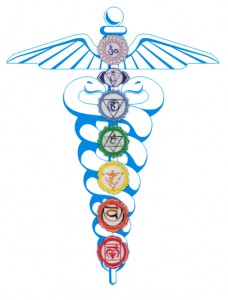 the details
Cost: $20 + GST
Where: 235 Newport Drive
When: 11am – 2pm Saturday February 27th, 2010
About Dawn
Dawn began her yoga practice in 1999. Her first introduction to yoga was Ashtanga Yoga taught by Mike Dennison and Fiona Stang of City Yoga (back when they were practicing at the Wellness Centre in Vancouver). These Ashtanga Yoga classes were taught according to the teachings of Sri K. Pattabhi Jois in Mysore, India. Dawn immediately fell in love with the style, structure and philosophy of the traditional Ashtanga system. After many years of practicing Ashtanga with a variety of teachers, Dawn was inspired to teach the traditional system of Ashtanga to others. Therefore, Dawn returned to her original teacher, Fiona Stang (one of only eight people in Canada authorized by Sri K. Pattabhi Jois) and husband Julian Deck to study. Dawn has a strong personal practice and is very passionate about the Ashtanga Yoga system. Dawn teaches her classes as they are being taught in India today. Opening and closing mantras are chanted at every class as well as some Sanskrit counting. Dawn has a great interest in spirituality, both Western and Eastern, and being a very spiritual person, Dawn finds that yoga is extremely effective in achieving the body, mind, soul and spirit connection. She truly believes that Yoga is more than just the poses, it is a sacred practice for the whole being. When not practicing yoga, Dawn divides her time between bellydancing, spiritual/psychological/philosophical musings, discussions and practices, reading and of course friends and family.
Dawn is also a Bach Flower Practitioner and Healing Guide, and is experienced in running and facilitating meditation circles and spiritual circles (specializing in women's spirituality). Check out her business Divine Intervention at www.divineintervention.ca .