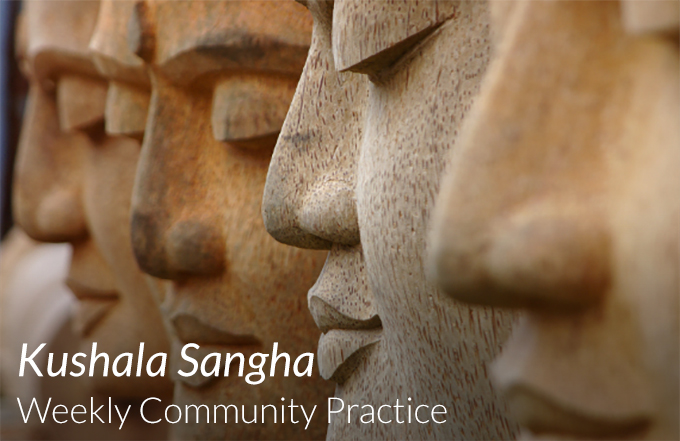 Are you curious to learn more about the roots and relevance of yoga's diverse practices beyond the familiarity of yoga postures? In this workshop, we will examine and discuss the underlying principles and practices that support not just how we "do yoga" on our mats, but also how they can lend clarity of the mind and heart to lead a more grounded, engaged and awakened life.
To balance the demands of modern living, we often turn to the posture practice of yoga, supported by breathing exercises and mental centering. Although yoga postures offer countless benefits, they arose from a rich tradition of long standing and interwoven lineages, each offering a set of yoga practices, often grouped into "limbs" or "anga" in Sanskrit. A widely recognized framework of practices today are eight limbs of yoga (aṣṭānga yoga or rāja yoga) that were transcribed in the Yoga Sūtras of Patañjali, a two-thousand year old text that forms the basis of the Yoga darśana (philosophy).
In this workshop you we will:
Explore the origins and evolution of the 8 limb yoga practice.
Learn what the 8 limbs of yoga are, and how they can be practiced on the yoga mat and in daily life.
Explore and connect to the meaning of the eight limbs from a personal, relational, societal and universal perspectives.
This is an Advantage Program Workshop: members of this program are eligible to register at no charge, while space remains.
Registration Information
Saturday September 23rd, 2017
10:45am – 12:15pm
$15 + tax, FREE for Advantage Members
Workshops give you the opportunity to study, practice and refine a specific aspect of Yoga, with direct instruction from an experienced teacher. Kushala offers regular workshops from visiting and regular instructors on topics including yoga postures, breathing and meditation, lifestyle, ethics and philosophy.

Workshops are an excellent way to compliment and inspire your regular practice, and bring new skills and insights onto your yoga mat, and into your daily life.

Other Upcoming Yoga Workshops

1Oct

Acro Yoga is a great way to play with movement in a partnership or group setting. In Fold and Fly, we will break down the steps of entering the practice of Acro Yoga for beginners, guide you through the fundamentals of being upright and upside down, and propose new techniques for those playing at an intermediate level.

14Oct

Join us for a physical, mental and emotional experience to give yourself time to reset in this 5-hour mini-retreat.

20Oct

Autumn is the time to descend. Come journey inward as you release all that obscures your soul re-discovering your true being. Shelly and Chase will weave together a tapestry of sound as they blend the vibrations of crystal singing bowls, gongs, chimes and various other instruments.