Friday Night Dance Party! with Nicole Roy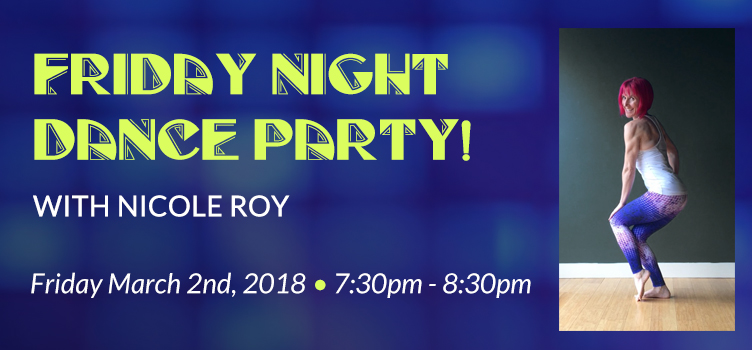 Move Your Body!
In this fun-filled one-hour class, you will be led through a cardio workout inspired by various dance styles and music from across the globe. Be prepared to sweat! (All movement can be tailored to suit every individual's needs). Come with an open mind and be prepared to get a little silly. No experience required.
Shake off the stress!
Move, groove, laugh, sweat!
Step out of your comfort zone and have some fun!
Registration
Friday March 2nd, 2018
7:30pm - 8:30pm
$15 + tax