Your Body, Your Yoga Workshop with Chris Dunphy
April 4, 2017

Reset Your Self Mini-Retreat with Alissa Martin and Bianca Lorage
May 1, 2017
Chakra Balancing With Kundalini Yoga with Tatiana Evans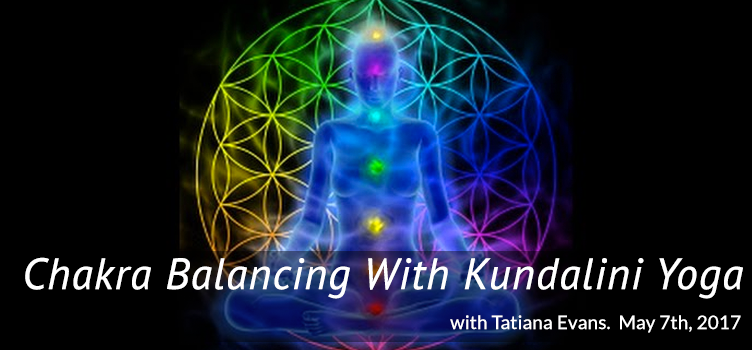 Kundalini Yoga is the Life Force Energy that joins one with their own divinity. The Sacred Technology of Kundalini Yoga is comprised of kriyas (sets of exercises designed to achieve a particular outcome), meditations, mantras (chanting), mudras (finger/hand movements/positions), and pranayama (breath work) that work together to raise the Kundalini, thus clearing, balancing and energizing the body's Chakras ('energy centres' where the body is 'knit' together, as in nerve plexuses) which affect our perceptions, feelings & choices, as well as the relationship between the conscious & subconscious.
Known as the Yoga of Awareness, Kundalini Yoga maximizes the mind's clarity & intuition while purifying, healing & strengthening the body the quickest of all yogas, enabling one to realize their life's destiny & live in their highest consciousness.
No previous experience with Kundalini Yoga is required, open to all ages and levels.
Registration and Details
Sunday May 7th, 2017
2:30pm – 5pm
$39 + tax
About Tatiana Evans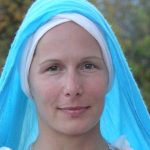 Tatiana Evans – Nirmalpreet Kaur Khalsa Ji – is a highly competent, compassionate & educational Certified Kundalini Yoga Teacher (as taught by Yogi Bhajan) with over 5 years experience teaching Kundalini Yoga in yoga studios, recreational, health & community facilities. Tatiana Nirmalpreet has been humbly honoured in having worked by invitation with T'Sou-ke First Nation, Vancouver Island Aquarian Kundalini Teacher Training, Khalsa Ladies Kundalini Yoga Camp, Sooke CASA Center Chronic Pain Management & Snatam Kaur – world renowned & beloved Kundalini Yoga Teacher & Musician.