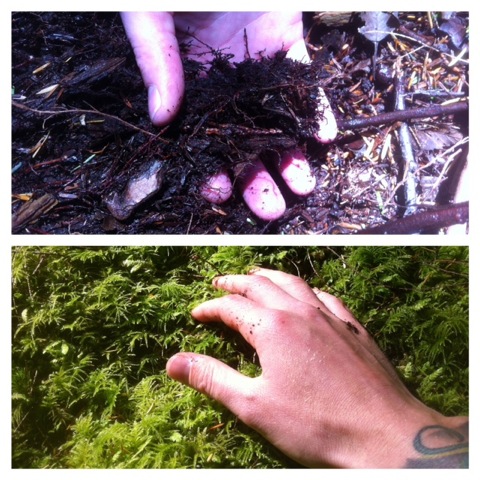 Let's Get Rich
June 11, 2012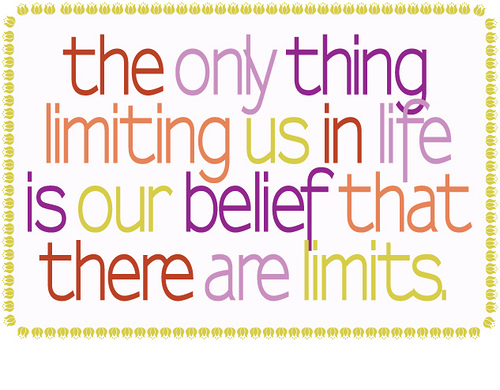 Do You Have Limiting Beliefs?
June 26, 2012
What abundance do you see?
The last of the Yamas, Aparigraha, is often seen as non-grasping as in taking no more than needed. I choose here to discuss it from the side of seeing and being grateful for the abundance in life as that would lead to a realization of not needing to grasp. If I look at what I think I am lacking, then I will feel the need to get more in some way. If I look at what is abundant in my life and feel grateful for what I have already, then I will feel content and blessed with what I have. It's also said that this will bring more of what I'm grateful for.
Acknowledging abundance (Aparigraha), we recognize the blessings in everything and gain insights into the purpose for our worldly existence. ~Nischala Joy Devi
Abundance on the mat
There is so much to pay attention to on the mat. Our breath is a great sign of abundance that we are blessed with in life. What we need (oxygen) is freely given. Give away more breath with an exhale and more will come right back on the next inhale (this also ties in with Asteya). Breathe deeply and freely while practicing and you'll notice something much different from holding the breath or being stingy with or grasping at your breath. Something else to pay attention to is your physical movement. Focus on the abundance of movement you possess. Each finger and toe and how they can move. Each limb and how it feels to stretch and/or strengthen them. All the movement that goes on within your torso and spine. How abundant we are to be able to walk into a yoga class and make these shapes with our body while being able to place attention on each of the many parts we possess. The myriad of shapes that we can put our bodies into is another sign of abundance. Focus on what you can do rather than grasping at what you feel is out of reach at the moment. Of course, as you practice and put attention on your body while keeping all the other Yamas in mind, you'll notice that new shapes are possible. Thoughts are also abundant. Let them flow like your breath rather than getting stuck on any in particular. Like the thought of being elsewhere while holding and/or disliking [insert challenging posture here] ;)
Gratitude!
So what are you grateful for in your life? Where can you look at what you have rather than grasping at what you see yourself as not having?
Namaste,
Alissa