Pilates Yoga Fusion Classes
October 19, 2011
Emotional Freedom Techniques & ThetaHealing
October 20, 2011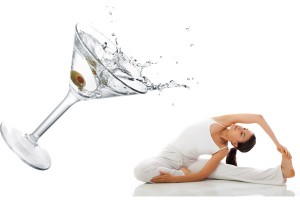 Before the holidays spill over into your practice…
It's that time again. The holidays are approaching and you need to stock up on yoga goodness before the craziness of the season sets in! You know that yoga benefits all parts of you, but how does it feel to do it for 30 days? If you're the type that likes a challenge… this is the event for you.
details
Nov 14th – Dec 14th
25 classes in 30 days
$109 + HST
30-Day Challenge Wrap-Up Party
Wrap up the challenge with a celebration at Brown's Social House on Saturday December 17th at 3pm. Get to know the folks who sweated it out with you for 30 days… there will be prizes too! See you there.
Saturday December 17th
Brown's Social House at Newport
3pm – 5pm