Kids Yoga Camp in August
May 26, 2011
Alan Clements: author, activist, spirtual guide and retreat leader
June 17, 2011
Yoga Teacher Training Starts August 15th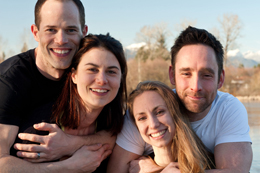 Are you interested in learning more about our Yoga Alliance 200-Hour Registered Teacher Training Program, the fun you'll have, and the paths you can take once certified? Join us for a no-obligation and informative session, and Q&A.
details
Saturday July 16th
1pm – 2pm
Kushala Yoga at Newport
In the meantime, read more about the program, email or call us to talk about it.