Emotional Freedom Techniques & ThetaHealing
October 20, 2011
Partner Yoga
November 3, 2011
Grand Opening and Community Celebration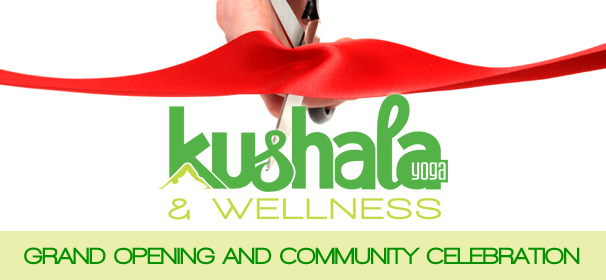 On Saturday November 19th come celebrate our official Grand Opening and Community Celebration at Suter Brook! Bring your friends and family, all are welcome. Check out our schedule of FREE events and activities:
1:00pm – 4:30pm Check out the Studio and Wellness Center
1:30pm – 2:30pm FREE all-levels Yoga class
3:00pm – 4:00pm FREE all-levels Yoga class
4:30pm – 5:30pm Intro to Belly Dancing Workshop lead by Nicole Roy
7:30pm – 9:00pm Community DRUM CIRCLE with Diana and Andrew Clark
RSVP through our Facebook event page
Drum Circle
Saturday, November 19th at 7:30pm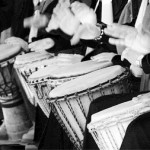 Create unity and rhythm at our Kushala Community Drum Circle. West African djembes and other percussion instruments provided, or bring your own hand drum. No experience necessary- just the willingness to get in the groove! Expect to play and move as you pick up basic patterns and strokes, and "the universal break".  Diana and Andrew Clark from Coastal Sound Music facilitate the drum circle.
According to Mickey Hart (Grateful Dead drummer): "The Drum Circle is a huge jam session. The ultimate goal is not precise rhythmic articulation or perfection of patterned structure, but the ability to entrain and reach the state of a group mind. It is built on cooperation in the groove, but with little reference to any classic styles. So this is a work in constant progress, a phenomenon of the new rhythm culture emerging here in the West." 
The drum circle is lead by Coastal Sound, singing programs that enrich lives, for preschoolers to adults.
Intro to Belly Dance Workshop
Saturday, November 19th at 4:30pm – 5:30pm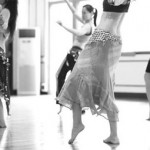 Free your body and move to universal rhythms through belly dancing. This art originated from the Middle East and other Arabic influenced regions many centuries ago. In this introductory 1-hour workshop, learn some of the basic movements and liberate your inner dancer! Lead by Nicole Roy, in her own words: "Life is a dance. Belly Dance is an expression of life. It calms the mind and soothes the soul even as its movement inspire the senses. It expresses the multiple dimensions of the feminine: passion and reserve, chaos and order, softness and strength."