Anusara 360 – Discover Your Nature
January 14, 2011
200-Hour Yoga Alliance Teacher Training
February 20, 2011
It's Official! Kushala's Third Home is Underway
Excited is an understatement… so we'll cut to the chase. The third Kushala location is officially underway. Thanks to your enthusiasm for yoga, and commitment to your practice, we are able to expand our community.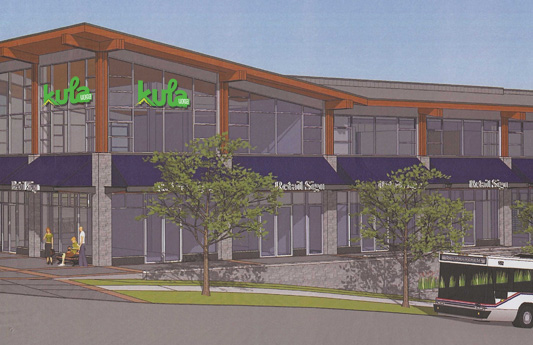 Where will the new location be?
Coast Meridian Road and David Ave in Coquitlam. If you've driven by this intersection, you'll notice that it's still a hole in the ground. The new Meridian Crossing retail plaza will begin construction this Spring, and will be completed by October 2011. Our home will be on the second floor above Caffe Divano. The studio will have beautiful floor to ceiling windows, vaulted ceilings and plenty of parking – not to mention the instructors, classes, and community that we pride Kushala on.
View from the street | View from above (map)
When will it be open?
If the construction schedule goes as planned, we will be open in January 2012.
Can I use my membership at the new location?
Yes! Your membership, punch card or pass can be used between all 3 locations.