Five Holiday Stress Busters
November 30, 2011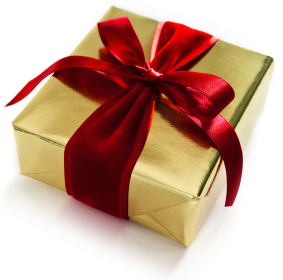 There is something that I look forward to every year at Christmas. It is not the food, the presents, the fun or even the company for that matter, although the company can contribute to it. It is a feeling.
One year it came as I was soaking in the Christmas tree. Another year it snuck up on me as I was doing the dishes and yet another year it found me as a stranger contributed a bike to the Christmas hamper that I was organizing.
It is a feeling that can never be fully expressed or explained by mere words, although I will try. It is what I feel when I experience the most amazing, heart felt, inspiring piece of music for the first time. It is what I felt when my son was born. It is as if your heart can barely be contained within your chest and wants to burst with such beautiful love and joy. It is fully connected in and out. It is deep, wise and knowing. It is. I AM.
I understand that greed is rampant and that Christmas has been commercialized in a way that may strip it of meaning, but I still feel that there is a very special energy that we can tap into at this time of year. There is a deep well of compassion, love, and joy to draw from if we are conscious of and allow it. Further more, nothing could be more healing to the world than extending that energy inward and outward, what a gift that would be.
You see YOU are the gift.
Your time, your love, your attention and presence are the greatest gift that you have to give and receive.
So with eyes open, beginning from a place of acceptance, can you allow time to get quiet, to listening deeply and to ask questions? What gives my life meaning? When do I feel peaceful, at home, content? What are my gifts? When do I feel most alive? How can I invite more of this experience into my life and into this holiday season? Listen and then respond.
The response may involve setting a few boundaries and or simplifying a bit. It might feel completely foreign, but face it like a new adventure. Consciously letting go of resistance. Opening to new possibilities and expanding beyond your current thinking and conditioning.
Let this be the new Christmas trend, the hot ticket item. Nobody really needs another gift card, but we can always use another hug! Let it spread like wild fire! Joy is absolutely infectious, let's be reckless! Love will heal the world; let's give it a try. It is time to reclaim Christmas, to fill it with meaning and to give the precious gift that you have to give, YOU.
Submitted by:
Shelly Cassivi