Dharma Series: The Art of Engaged Living
September 13, 2011
Free Workshop: Learn How to Relax!
September 29, 2011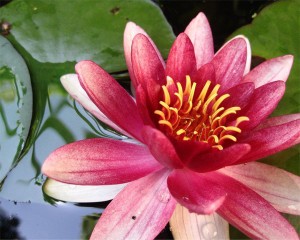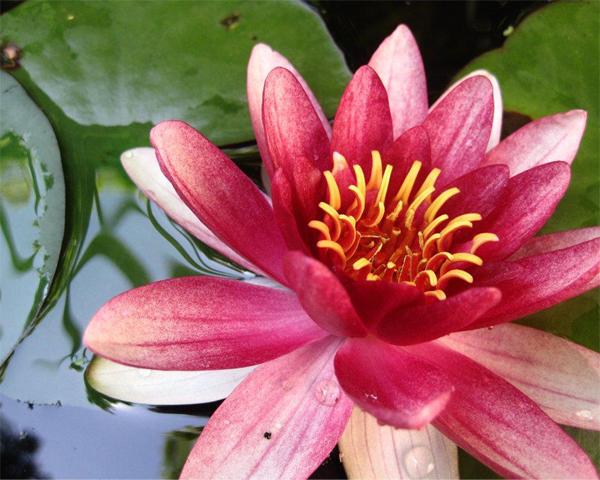 On Sunday October 2nd join us at our 2nd annual Healing Clinic, a by-donation event to connect you to the community of healers that will be offering their services at Kushala Yoga's new Wellness Center.
After the clinic join Randy Persad for a free one-hour workshop on How to Relax.
details
Sunday October 2nd
11am – 3pm (followed by a free workshop at 3:45pm with Randy Persad)
Kushala Yoga at Suter Brook
Book a 25 minute appointment by cash donation to Share Community and Family Services.
Choose one or two of the healers below, and click on the button below to email us your appointment request. Include the healer's name and/or preferred modality, and the best times for you. We will do our best to accommodate your request.
Alice Leon
Abhyanga Massage
Alice practices Abhyanga massage in Canada and Colombia. Abhyanga massage is a traditional gentle whole body massage from head to toe using warm oil. A regular Abhyanga protects from stress, anxiety, exhaustion and imbalance. It nourishes the body, extends the life span, provides good sleep, improves the skin texture, improves the vision and provides better physical stability. Three main reason to have a massage : Boost Immunity, Detoxified body Energize Rejuvenate.
---
Angela Prider
Shamanic Therapist & Teacher, SRT© Practitioner
Angela Prider's gifts of working with Spirit, have been strengthened over the last 20 years through a combination of practice and extensive training. In addition to her academic studies in psychology, counseling, and somatic therapy, Angela has had the honor of training with indigenous shamans from Toltec, First Nations, Irish, and Peruvian lineages, as well as contemporary Core Shamanic teachers through the Foundation of Shamanic Studies.
---
Isabelle Major
Massage
---
Oleg Krammer
Massage
Oleg Kramer graduated from the Vancouver School of Bodywork & Massage in 2007. His specialty is Deep Flow Massage, which is a combination of various modalities including Deep Tissue, Swedish Massage and Shiatsu. Oleg brings a holistic approach to his treatments to enhance the level of relaxation and physical and mental relief of tension and stress. His aim is to help you achieve your health and wellness goals by restoring and maintaining your physical and mental condition through bodywork and massage.
---
Olga Blushtein
Hypnotherapy
Olga is fascinated by hypnosis and the abilities of our mind. She believes hypnosis is the most powerful tool ever discovered. Trained at the Coastal Academy of Hypnotherapy, Olga is an experienced Clinical Hypnotherapist and Cognitive Behaviour Hypnotherapist. She looks forward to sharing this knowledge with other people to help them live a happier life!
---
Grant Kim
Chiropractor
Grant's practice combines chiropractic with soft tissue therapies to reduce pain and increase flexibility and performance. Since 1999, he has been treating spine, soft tissue & sports injuries in the Tri-Cities area.
He is a certified provider of Active Release Techniques (A.R.T.) ® – a manual therapy that locates and breaks up scar tissue. Scar tissue forms as a result of trauma, overuse or repetitive motion of muscles, tendons and ligaments. The resulting soft tissue dysfunction can lead to stiffness, weakness and pain. Grant's goal is to help clients feel better, perform better and recover better.
---
Dr. Doreen Mah
Dr. TCM (Doctor of Traditional Chinese Medicine and Acupuncture)
Doreen Studied at the ICTCMV in Vancouver and completed her practicum in Anhui, China. She has been licensed and practising for the past 10 years primarily in the lower mainland. Doreen is passionate about the eastern philosophies of chinese medicine which recognizes each person as an individual and teaches how to prevent illness and restore health by bringing balance to ones body and lifestyle. In her practice, she has found great success in treating various types of pain (both chronic and acute), reducing stress, insomnia and other female related issues. Doreen achieves balance in her own life outside of work, by keeping active with volleyball and spending time with family. She is excited about the new clinic and studio and looks forward to being able to share her passions of TCM with everyone.
---
Shalini Mehra
Reiki Master/Teacher
Shalini is an intuitive blessed with many gifts of which some include being Clairaudient and Clairsentient. She is a certified Reiki Master/Teacher. Reiki is a Japanese holistic modality of energy healing. As a Reiki Master, Shalini accesses the Universal Life Force energy to help facilitate a healing. She is also a certified Theta Healing Practitioner who works with clients to help them discover any subconscious belief systems they are holding which may be impeding their progress in many areas of their lives. Shalini facilitates a healing on these belief systems, removes and replaces negative emotions and thoughts with positive beneficial ones. Her wish is for all her clients to leave her sessions feeling a sense of inner peace, joy and empowerment.
---
Kim White
Registered Clinical Counsellor
Kim White is a Registered Clinical Counsellor in private practice in Port Moody, British Columbia. She holds a Masters degree in Systems Counselling from Bastyr University, Seattle. Using warmth, deep listening, and gentle enquiry, Kim creates a safe and nurturing environment for clients to explore issues to enhance their relationship with themselves, partners and family members ranging from traumatic experiences to stressful events in daily life. Common client concerns include: anxiety; depression; grief; loneliness; relationship stress; trauma; self-image and health. With energy, insight and an inspiring coach approach, Kim skillfully shifts clients from where they are…to where they want to be.
---
Veronica Hanegraaf
Reiki Master
Veronica is a Holistic Health Practitioner, a Reiki Master/Teacher, a Reiki Drumming Practitioner and holds certificates in Spiritual Aromatherapy, Chakra Balancing and Holistic Business. She has also completed the Basic Shamanic Workshop with The Foundation for Shamanic Studies. Reiki is a gentle, yet powerful, ancient energy based modality founded by Japanese healer Mikao Usui. Veronica is a conduit for this Universal Life Force Energy which comes from Source and flows through her to the client. She works with intention in a heart-based, safe, encouraging, and non-judgemental environment. She treats all her clients with compassion, empathy, dignity and respect.
---
Alissa Martin
Yoga Therapy
Alissa Martin is a Phoenix Rising Yoga Therapy Practitioner as well as a 200 hour level Yoga Instructor. She loves the inspiration found in witnessing others in yoga… both in classes and in one-on-one sessions as well as experiencing her self through yoga practice and PRYT sessions. Both of these have found a permanent home in her life bringing enrichment and amazement. Through both these modalities she offers facilitation of going within to find the inner teacher, exploring body/mind, acceptance and opportunities to energize and relax. Alissa feels that words do not adequately describe either… experiencing them is a must and she's always happy to accompany you on your journey.
---
Christine Brain
Integrative Energy Healing
Christine is Clairvoyant and is a certified Integrative Energy Healer and Yoga Instructor. Committed to a spiritual path the techniques and modalities that she has studied include, but are not limited to, Integrative Energy Healing, Healing Touch, Craniosacral Therapy, Yoga, Guided Meditation, North American Spirituality and Shamanism, which have all contributed to the development of her personal style of healing and have proven to be very effective in helping her clients to reach their personal health goals.