Balance Your Life With Holistic Health
October 13, 2011
Pilates Yoga Fusion Classes
October 19, 2011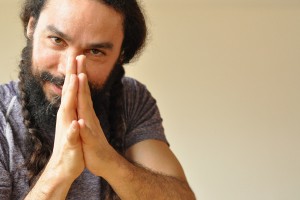 Chris Chavez, a.k.a "the Wizard" is back to share his deep-delving masterful Anusara® Yoga instruction, always full of humour, spirit, and play.
Named as one of LA's top 10 yoga teachers, Chris travels the globe year-round.
If you haven't experienced a workshop with Chris he is not to be missed!
Participants of Anusara-Inspired Inversion classes get 20% off this workshop!
details
Thursday November 10th
7pm – 9pm
Suter Brook Studio
$50 + HST
About Chris Chavez
Chris Chavez, Certified Anusara Yoga Instructor, Yoga Alliance – E-RYT 500 & RYT 500,
Lululemon Global Ambassador.
Chris Chavez first began the practice of yoga in Ireland, where he was touring as a professional musician in the mid 1990's. While traversing the globe several times playing music and studying various methods of yoga, Chris imparted the knowledge and the gift of yoga upon everyone he met.
In 2001, Chris landed in Los Angeles, California, where he submerged himself into the practice and study of yoga and began to teach and build community.
Named as one of LA's top 10 yoga teachers, Chris travels the globe year-round inspiring thousands of students and teachers through his workshops and trainings.
Chris is one of the most down to earth yoga teachers you will ever meet. His playful personality and practical approach to yoga makes his teachings accessible, fun, challenging, and spiritually uplifting.
Chris has found the power of practicing and teaching yoga to be an integral part of being a great artist as he continues to maintain a rockin' music career and yoga practice.