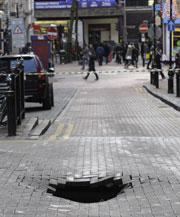 Walk Down A Different Street
May 23, 2012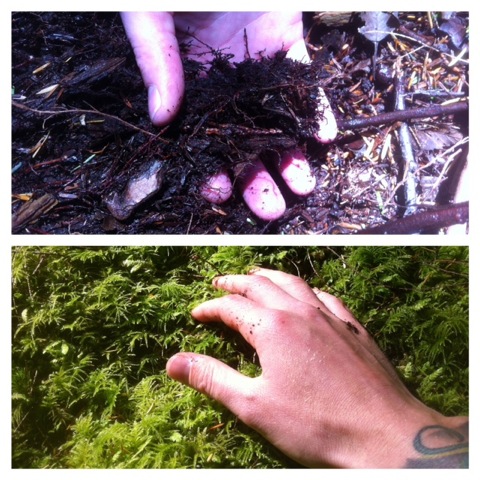 Let's Get Rich
June 11, 2012
What's your Ultimate Reality?
Literally translated, Brahmacharya, has been said to be "a lifestyle adopted to enable one to attain the ultimate reality." Brahma is the ultimate and charya means "to follow." Just like all the other Yamas, and anything translated from an ancient language, there are many interpretations. Also, all of us must find the meaning that comes to life for us. Wise use of energy is a common translation that rings true not only in our bodies, but in the environment as well. Your life energy is highly valuable and as such is not to be wasted. Depending what you are doing, you can either reserve or relinquish your energy. On the mat, wise use of energy can be found in relaxing into the effort of a pose without adding extra tension where it's not needed or useful. No brow furrow engraving or jaw tensing asanas exist that I know of ;)
Don't spend it all in one place
As you practice asanas, Brahmacharya would ask you to be sure that you're not putting all your energy into one posture, one side or one type of movement. For instance, in Warrior II, all the attention may seem to be on the front leg and arm since the gaze is in that direction, but the back leg and arm must have just as much attention and effort. As well, both sides benefit from practicing ease and softness or expansion within tension. Likewise, postures are not practiced with only one goal in mind. Balanced action asks you to balance ease and effort, hard and soft, inhale and exhale, tension and relaxation plus many more. Think of a few other opposites that you can practice physically.
You cannot do yoga. Yoga is your natural state. What you can do are yoga exercises, which may reveal to you where you are resisting your natural state. ~Sharon Gannon
Off the Mat
If you worry too much, think too much, eat too much, sleep too much or anything "too much", you not only get off balance but drain your energy as well. Energy is life force. Using too many resources (here's where it can tie in with environment) will deplete those resources and affect others. Practicing Brahmacharya is said to bring limitless energy as it is no longer wasted through expending it irresponsibly. Then we can draw energy from the externals (extremities or side channels) into the center where it can be expressed and used wisely. This Yama, seems to me, to also point to a balance between all the other Yamas in order to "follow the Ultimate" and yet at the same time to not get too obsessed with anything. What comes to mind now is letting ourselves "be" and even not practicing too much. Perhaps the most important part of the practice is like Savasana being the most important posture. Die to all of it a bit. Let go. See that it's not all seriousness, but a balance of play and work, light and dark, comedy and tragedy and all other dualities…. until they are all seen as the same… perhaps.
Take what fits. Leave the rest. You get to decide what it is for you. Send me thoughts if you wish. alissa@kushalayoga.com