Islena is Heading to Costa Rica!
September 4, 2009
Mom & Baby Yoga
September 29, 2009
details
Saturday September 19, 2009
10:00am – 2:00pm
18-2662 Austin Avenue, Coquitlam
view map
www.bodyfitforwomen.ca
604-939-3333
This Saturday come out to the Body-Fit Gym & Personal Training Open House Celebration.
Newport Yoga will be there, showcasing the beautiful studio where we run Hatha yoga classes weekly. Come check out the space. Your Newport Yoga membership and punch cards can be used for classes at this location too!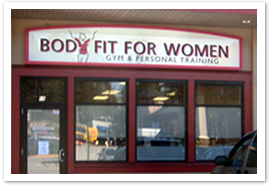 Tour the gym and group fitness studio, where our fitness professionals will be available for questions and information. Our services include: Personal Training, Gym Memberships, Yoga presented by Newport Yoga, Total Body Blast & other classes. They will be handing out free passes for you to try a class.
Enter to win an iPod Touch and other fabulous door prizes, including a $100.00 Lululemon gift certificate.