Weekend Yoga Getaway Retreat on Salt Spring
July 31, 2010
Kids Halloween Yoga Workshop
October 1, 2010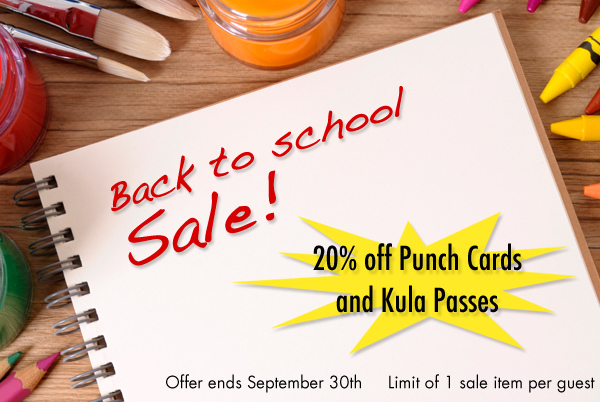 Summer is almost over, and it's a great time to re-prioritize and bring health and happiness back on your schedule. To help you get back to your yoga routine (or try yoga for the first time) we are offering 20% off all Punch Cards and Kushala Passes.
Punch cards are available in 5, 10 or 20 class denominations.
Kushala Passes entitle you to 1, 2 or 3 classes a week for 12 weeks (there are no extensions or refunds).
Be sure to take advantage of this offer before September 30th, 2010. Please note, there is a limit of 1 sale item per guest.