Transitional Me
June 12, 2013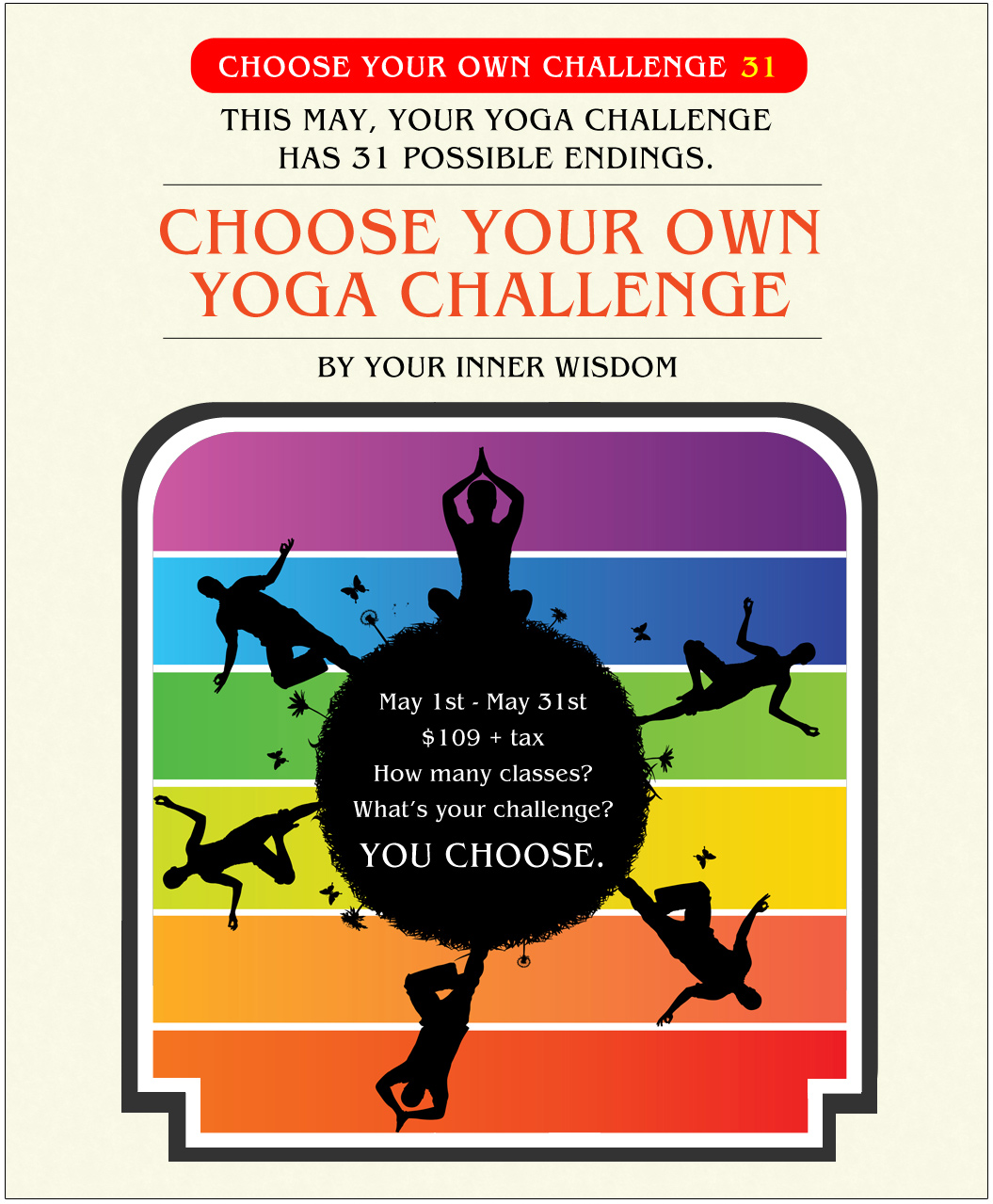 The Challenge
June 15, 2013
I have been doing yoga now for 2 1/2 years and it has certainly been a journey. My first challenge was last May – being competitive with myself the challenge at that time was all about how many classes I could do in 30 days and nothing more. I went from doing yoga 1 or 2 days/wk to completing 16 classes in the 30 days and in some ways I was disappointed in myself because it was all about the number and I felt it should have been higher. I even compared myself on the chart against what others were accomplishing and asked myself why I couldn't do more. After that I went back to my regular 1-2 classes/wk but feeling unfulfilled.
This year's May challenge was my opportunity to make a change. I really took time to reflect how I could be more successful as I want yoga to be a bigger part of my life and in retrospect my challenge last year had a bit too much ego involved. The invitation to make it more personal opened the door and it spurned an epiphany for me in class one day. I love my time on the mat but I was trying to fit yoga into my life – instead – I needed to fit my life into yoga. That change in my approach was what I needed to make it a priority. I always used my work schedule as an excuse to why I couldn't be at more classes – had to get in early – can't leave before anyone else. That was my expectation not managements so I simply changed my work schedule to accommodate more yoga in life. I go in later and leave early and what makes it even more fulfilling is that my team knows why I am doing that – I have acknowledged openly that this is my priority.
I feel great and looking forward to my continued yoga journey!
Jane White