Partner Yoga
November 3, 2011
New Years Yoga Bootcamp
November 20, 2011
A Future to Believe In: An Evening with Alan Clements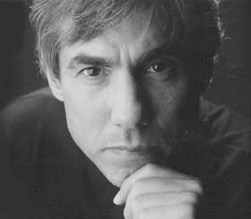 Join visionary author and international Dharma teacher, Alan Clements, for a Special Evening Presentation illuminating the essence of his powerful new book and its companion interactive Global Video Program, receiving distinguished praise from world leaders, activists and teachers.
A FUTURE TO BELIEVE IN –
108 Reflections on The Art and Activism of Freedom
Global Revolution Informed by Nonviolence, Art, Environmental Sanity, and the Right to Be Free
details
Sunday November 20th
7pm – 8:30pm
Kushala Yoga at Suter Brook
Cost: By cash contribution at the door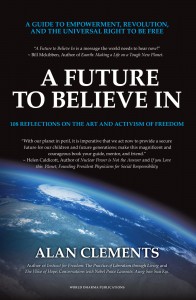 "This book is the music of wisdom, a dance with the finest places of the human heart. It is also like a walk with your favorite friends, mentors and teachers as they point out the beauties of the journey. You will want to keep this timeless treasure within reach, so you can open it to any page, and let a paragraph or a line ignite you again to the truth of your own being."
~ Joanna Macy, Buddhist Teacher, Activist, and Author of World as Lover, World As Self.
We very much look forward to seeing you at this very special event.
Read an Overview of the Book
Endorsements
"At a time when the contemporary spiritual landscape has become dangerously gentrified and domesticated, Alan Clements restores us to our senses – wild and elemental. He summons the voices of those who, along side him, have not traded their souls for the market-driven need to be tame or acceptable, and points us to the wilderness of true, engaged, fiercely authentic awakening. This is why we are alive—to set freedom free, in ourselves and for others, in every aspect of our lives from the most mundane daily task, to the most profound political act."
~ Kelly Wendorf, author of Stories of Belonging and publisher, Kindred Magazine
"A Future to Believe In is a message the world needs to hear now!"
~ Bill McKibben, Author of Eaarth: Making a Life on a Tough New Planet