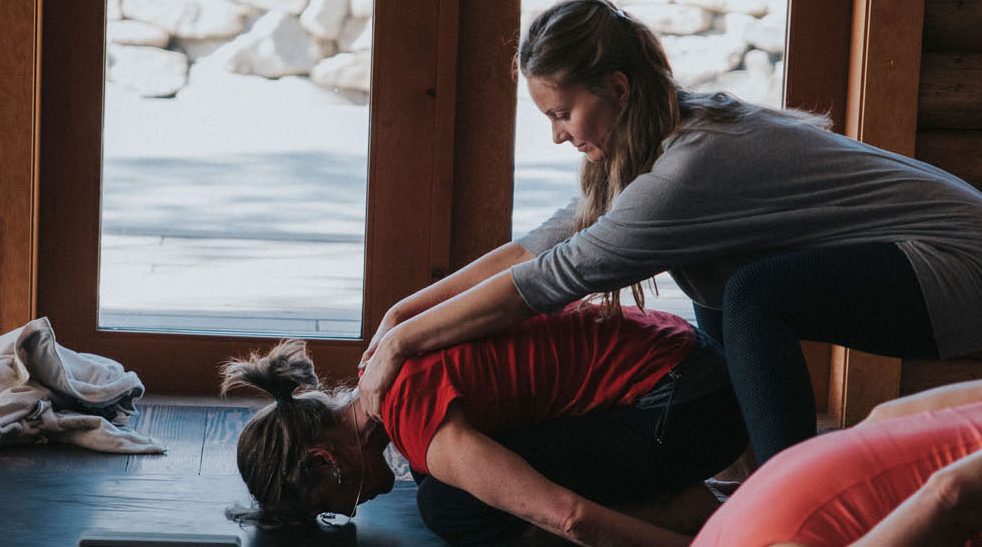 With Jolene Bayda, at Yoga Generation, Coquitlam

An exploration and excavation of your infinite self while distinguishing "the yin" from within the poses in a deeply meditative approach to a still & quiet asana practice. Let's take a brief look into the origins of yin yoga and the evolution of its popularity through our time. Be re-acquainted with the intention of an intimate practice.
Dissecting the diverse tissues of the body, and getting clarity on the body's inner web of connective tissue, you will gain an appreciation of when and how Yin Yoga can balance and enhance your life. With a yin specific look into the physiological benefits of this practice, learn how to intuitively feel your way through this unique involution.
A look into Meridian Theory and the correlation between this self induced accu-pressure practice and how it assists the innermost pulse of life force. We'll practice precise breath techniques that encourage an inner quietude. Bring balance to your body/mind by inspiring your presence on the mat and off.
Learn the backbone of this inclusive practice while we examine the structure of the yin poses learning their specific benefits and a multitude of variations for each. Let's take a look at how to weave together a conscious sequence of poses to create a seamless practice.
You will experience teaching Yin in a safe and supportive environment where you are encouraged to source your own instinctive style of teaching.
Kushala Yoga & Yoga Generation
Kushala Yoga and Yoga Generation are locally-owned and operated yoga studios in the Tri-Cities that support your health and well being through the guidance of highly-trained instructors, the creation of safe and welcoming spaces, and the respect of your individuality and self-expression. Although our studios are independent from each other, we share a goal of offering yoga practices that recognize the traditional roots and contemporary developments of yoga.