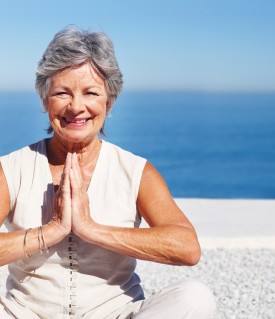 Practice yoga with a group of similarly-aged people with a friendly, supportive and knowledgeable 45+ instructor, Chris Ridout. Classes include a long warm-up and cool-down, with props and modifications to support healthy joints, improve overall flexibility, build strength, improve circulation, deepen breathing, develop balance, and relieve stress. ALL levels are welcome.
Recommended yoga experience: none required, great for first-timers
Focus: Strength, Flexibility, Balance, Relieves Stress, Mental Focus
Wiser Yoga (for 45+) Class Schedule
Wednesday July 18th, 2018
Thursday July 19th, 2018
There are no events scheduled.