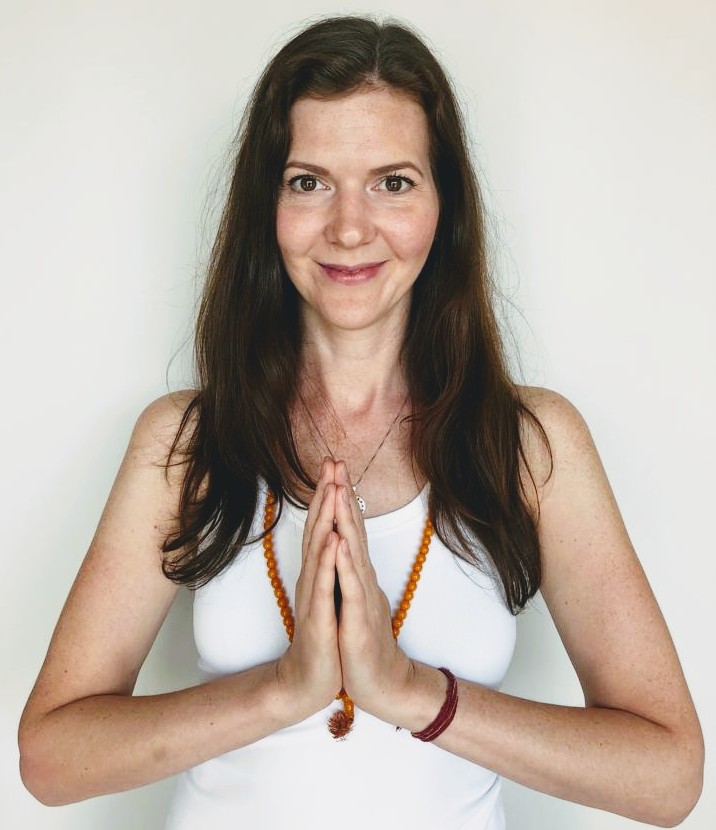 After first trying meditation almost 20 years ago Maria realized that the quality of life experience can be much more rich and much deeper and she started her journey of spiritual discovery, learning various meditation techniques, breathing and posture practices,  as well as Sacred ceremonies.
Some practices Maria learned while living in Russia, her homeland, others when travelling to Indian Himalaya, attending yoga and meditation retreats in Canada and more while completing her 200-hour Yoga Teacher Training certification at Kushala Yoga in 2019.
After making yoga to be her daily personal practice about 6 years ago, Maria could finally bring her spiritual discovery and social life into a beautiful balance. She believes that with the help of yoga, every person can become a master of his/her own being and is able to not just stop suffering, but to find the source or everlasting happiness within, which will be shining light, love and inspiration into all aspects of one's life. 
Maria's practice is informed by attending yoga and meditation retreats, pilgrimage to India, living in Kriya Yoga ashram in the Himalaya and practicing variety of styles of yoga.
Off the mat, Maria works as a co-founder and a business development manager in her family distribution company, which focuses on environmentally friendly products.
Maria views yoga as priceless gift to Humanity for learning and practicing mindful and happy living and she takes each opportunity to share this gift as a great honour.
Maria Meshkova's Teaching Schedule