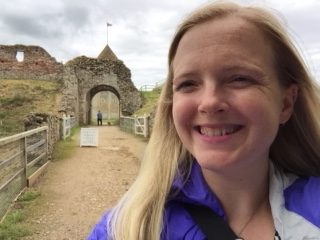 Kayleigh began practicing yoga in 2011. She came to it as an athlete who was constantly getting injured. So, at first yoga was simply a way to help her body recover. But, it didn't take long for yoga to become a central and vital part of her life. As such, she has found physical, mental, and emotional healing through her yoga practice.
She believes strongly that yoga should be accessible for everyone, so she offers many different options for poses. And, through her various additional trainings, including restorative, yin, and pain care, she has gained the ability to foster an environment where people are encouraged to meet themselves where they are.
Kayleigh is also a life long student. One of her many hobbies is taking courses of all different kinds. She plans on becoming an elementary school teacher to share her love of learning.