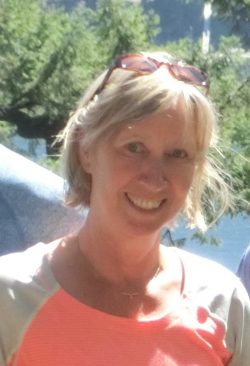 Jutta began her yoga practice about 15 years ago when her active life, filled with various outdoors and high impact sports activities, needed to be altered. Sport injuries and poor posture lead to physical aches and pains. In search of finding suitable ways to heal, Jutta discovered the many benefits of regular yoga practice. Yoga became an integral part of her life, not only to experience the physical benefits but also the emotional grounding.
Jutta completed her 200 hour yoga teacher training in 2016 and has continued to expand her knowledge with Restorative Yoga Training. With the background in science she applies her understanding of the structural foundations, proper and safe alignments in yoga poses. It is her desire to share the therapeutic benefits of yoga with others, the balance that yoga brings to your life not only in physical strength and flexibility, but also in inner peace and greater mindfulness.
Jutta's special interests lie in addressing lifestyle related illnesses and assisting others in improving their quality of life through yoga.